Nigeria, June 28, 2018: Over 200 people, most of them believed to be Christians, were massacred over three days in Nigeria this past weekend, officials and church sources are saying, as the relentless bloodshed carried out by radicals continues.
The Christian Association of Nigeria said on Wednesday that the current death toll in the country's Middle Belt, based on attacks that began last Thursday and continued until Sunday, stands at 218.
Open Doors USA said that its partners on the ground have also reported more than 200 casualties.
The killings are a result of clashes between the radical Muslim Fulani herdsmen and local area farmers near the city of Jos, many of whom are Christians, though officials have not yet identified how many of the victims belong to each group.
Organizations representing the Fulani have denied that they are responsible for the attacks, AFP reported, though police say that the cattle-herders are indeed to blame.
Plateau State Governor Simon Lalong revealed that "sophisticated weapons" were used in the latest attacks on farmlands, which he said were "reflective of a terrorist invasion."
"It (the bloodshed) therefore demands a justified response like that which was undertaken to address the Boko Haram insurgency," he said, referring to the notorious terror group that has been carrying out raids since 2009.
CAN and other Christian bodies in Nigeria have continued to accuse the administration of President Muhammadu Buhari of failing to protect Christians, as hundreds upon hundreds of followers of Christ have been murdered this year.
Buhari, who is of a Fulani background, continued to defend himself despite the latest massacre, however.
"It is noteworthy that many Nigerians still acknowledge that despite the security challenges, this administration has made notable successes in the security sector," Buhari said.
He also insisted that he should not be blamed for the attacks of the herdsmen just because he "looks like one of them."
"There is some injustice in these aspersions," the president said.
Last week, Bosun Emmanuel, the secretary of National Christian Elders Forum, warned at a conference in Lagos that unless the massacres are stopped, Nigeria could lose its Christian population, which makes up nearly half the country, by 2043.
"Realistically speaking, Christianity is on the brink of extinction in Nigeria. The ascendancy of Sharia ideology in Nigeria rings the death toll for the Nigerian Church," Emmanuel said.
"In 2018, we can say in 25 years from now, we are facing the risk of being the last Christians in Nigeria. Therefore, Christians should be in the frontline of defending democracy in Nigeria," he added.
The Global Terrorism Index shows that between 2012 and 2016, Fulani extremists killed over 2,500 people in Nigeria. Attacks have significantly increased in 2017 and 2018.
– christian post
South Korea, June 26, 2018: One consequence of the ongoing peace initiatives between South Korea and the U.S. with North Korean leader Kim Jong Un has been the ban on balloon launches for Christian ministries, who used the tactic to send leaflets and Gospel messages to North Koreans.
Eric Foley with Voice of the Martyrs Korea explained that despite 12 years of efforts launching balloons into North Korea, the South Korean government has now banned ministries from continuing with such efforts.
Foley told Mission Network News on Monday that essentially, South Korea does not want to upset its northern neighbor and endanger the peace talks.
"What we're facing now is a complete blockade for balloon launches and the justification for it, that the South Korean government is giving to us, is that it 'fouls the air for peace.' And what they mean by that is the North Korean government doesn't like balloon launches," the missionary explained.
"For many years in our work the government has said 'not now, wait, don't do anything to bother North Korea.' And now, unfortunately, the international community is kind of supporting that rationale," he added.
"We've faced restrictions in the past on balloon launching that were temporary and for a time, but it's pretty clear that this time these restrictions are different. The government has issued a comprehensive ban on balloon launching."
The Korea Times also reported that government officials have been banning private citizens and groups from launching balloons into North Korea, which beside Bible messages also typically contain USB sticks and leaflets with information about the outside world.
Some defectors, such as Park Sang-hak and his Fighters for Free North Korea group, have maintained that North Korean citizens remain in the dark about the realities of the world, having been exposed only to North Korean propaganda.
"If we the North Korean defectors can write letters, phone our relatives or family in the North or contact them via the internet, we would not have to send the messages and small gifts in the balloons," Park said.
"Having risked our lives to come to South Korea, we defectors have an obligation to tell people in our hometown we are alive, that the South is not the hell the North regime pronounces it to be," he added.
Foley separately told MNN that the current climate is a "particularly dangerous time for Christians in South Korea and North Korea, because the agenda that is being set is being set by [the] government in terms of ministry. And we know historically in missions that governments setting agendas for missions has not gone well for the church."
Different ministries and organizations have participated in balloon launches to North Korea over the years, some using GPS technology to track the success rate of the efforts.
Jung Kwang-il, founder of a group called No Chain, revealed in September 2017 that his thousands of Bible-filled flash drives, donated by college and high school students in the United States, drop into North Korea's Mount Kumgang area, as confirmed by GPS tracking.
"In recent memory, we've had the Jasmine Revolution [in Tunisia], and the Arab Spring," Jung has explained about the mission of the launches.
"How come none of that is happening in North Korea? The reason is simple: Because the country's such a closed-off country, information-wise. People don't know that the situation they're in is truly a terrible one. … We want to break that ignorance."
– christian post
Eritrea, June 15, 2018: A pastor in the small East African nation of Eritrea has been released after being falsely imprisoned for 11 years in one of the worst nations in the world when it comes to Christian persecution.
Voice of the Martyrs Australia has confirmed that Pastor Oqbamichel Haiminot, the senior pastor of Kale Hiwot (Word of Life) Church in Asmara, has finally been released from prison at the 5th Police Station.
Haiminot, a married father of three, was among over 60 evangelical Christians who were arrested in 2005 while participating in a wedding ceremony and were taken to the Sawa military center for "military punishment."
The global persecution advocacy organization reports that while the police gradually released several of the Christians, Haiminot and about five others were kept in detention as military officials tried to get them to recant their faith in Christ.
After refusing the request to deny Jesus, Haiminot was placed in solitary confinement. He was also subject to cruel punishments and inhumane conditions that include being forced to carry rocks up a mountain.
Although he was later released after he suffered a mental breakdown, Pastor Haiminot was re-arrested in 2007 and would stay locked up for over the next decade.
While it is unclear why Pastor Haiminot was finally released after years of advocacy from international rights groups, Voice of the Martyrs reports that Haiminot was in need of medical attention following his release.
"Many pastors [in Eritrea] have been arrested. Many Christians have been arrested," Todd Nettleton, chief of media relations for Voice of the Martyrs USA, said in a statement. "Typically, however, they're not held as long as Pastor Oqbamichel was… We don't know exactly why he was released at this time. Why not a year ago? Why not a year from now? We don't know what the logic behind that is — or if there is any logic behind it."
Haiminot gained international attention in 2003 after he became the first church leader in Eritrea to be imprisoned for religious activities.
His release comes as Eritrea ranks as the sixth worst nation in the world when it comes to the persecution of Christians, according to Open Doors USA's 2018 World Watch List.
"The arrest, harassment and murder of Christians accused of being agents of the West is commonplace [in Eritrea]," Open Doors reports. "At the same time, Muslims, who make up roughly half of the population, are becoming more radicalized, resulting in increased vulnerability for Christians living in their vicinity."
According to Nettleton, Eritrea has gone through crackdown against the evangelical Christian community that started in 2002.
"The government actually closed all of the Evangelical churches in Eritrea," he said. "[They] basically called in the church leaders and said, 'Your churches can't meet anymore.' Every Christian activity after that became illegal."
The crackdown was renewed in 2017 and rights groups reported that over 200 Christians were arrested in house-to-house raids, according to the U.S. State Department's 2017 International Religious Freedom report.
"There were reports of deaths of members of minority religious groups imprisoned for their religious beliefs as well as physical mistreatment of persons in custody," the report states. "In October the government's enforcement of its ban on religious groups operating schools sparked demonstrations that led to the arrest of an Islamic school director and at least 40 other persons."
Last August, Fikadu Debesay, an evangelical mother of three, died while she was imprisoned at the Metkel Abiet camp. It is possible that some form of "mistreatment" could have contributed to her death.
A relative at her funeral told Morning Star News that she saw a scar on the Debesay's face and another scar on her hand that "could have been a sign of some mistreatment or intense sunburn that resulted to her untimely death."
"It has been very difficult consoling [her] children," the relative said. "They want to know what happened to their mother."
Two Pentecostal Christians died last March while on a hunger strike to protest their mistreatment. Their bodies were reported to have shown signs of sexual abuse.
Jehovah's Witnesses have also been arrested and died in Eritrean prison.
"Two Witnesses have recently died after their transfer to the Mai Serwa Prison. Habtemichael Tesfamariam died at age 76 on January 3, 2018, and Habtemichael Mekonen died at age 77 on March 6, 2018," JW.org reports. "Eritrean authorities imprisoned both men in 2008 without charges. A total of four Witnesses have now died while imprisoned in Eritrea."
– christian post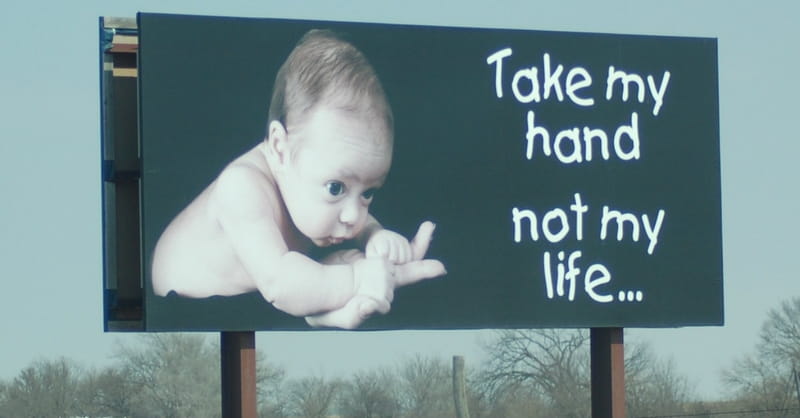 Argentina, June 14, 2018: Argentina's lower chamber on Thursday approved a bill that would legalize abortion until the ninth month of pregnancy under certain conditions, would allow a pregnant teenager over 16 to obtain an abortion without the knowledge of her parents, and would force Catholic hospitals to perform abortions.
The bill now passes to Argentina's senate, where approval appears uncertain. President Mauricio Macri, who's said he's against abortion, has announced he wouldn't veto it if it were to pass.
Soon after Thursday's vote, local bishops released a statement saying that the decision "hurts us as Argentines," but vowed not to give up in their attempts to protect the lives of the mother and unborn child.
"The hurt for the forgetting and the exclusion of the innocents must be transformed into strength and hope, to continue fighting for the dignity of human life," said a statement released by the bishops' commission for Laity and Family.
The vote went 129 in favor of the abortion bill with 125 against, and one person abstained. It came after 21 hours of debate, during which time most informal counts had the "no" side slightly ahead until three legislators changed their minds.
Pro-lifers say they're ahead in the Senate, but they also expressed the same confidence about the lower chamber.
In the statement released on Thursday, the bishops also said they will continue to proclaim the need for a legislative debate that includes "dialogue," because "the situation of women facing an unexpected pregnancy, the explosion of poverty, social marginalization and gender violence remain without a solution."
"We have an opportunity to look for new and creative solutions" so that no woman has to have an abortion, the bishops said, and they urged the Senate to develop alternative bills that can provide an answer to conflictive situations and that recognize "the value of every life and the value of conscience."
A debate that turns into "an ideological battle," they argue, "puts us farther away from the lives of concrete people." Trying to impose an ideology or interest while quieting those of others, the bishops wrote, "reproduces violence in the fabric of our society."
The bishops also offered a "mea culpa," acknowledging that their "poor pastoral work" became evident during recent times. According to them, those failures include not teaching integral sexual education in Catholic schools, not recognizing the "common dignity of a woman and a man," and not supporting women considering abortion or who've had one.
The bill approved by the Chamber of Deputies on Thursday is not the original proposal. Among the concessions offered to pro-life concerns is the fact that girls under 16 would need the consent of their parents or legal guardians to have an abortion.
In addition, pregnancies involving unborn children with malformations (including Down Syndrome) will only be allowed until week 14, while the previous bill contemplated the termination of these pregnancies until the ninth month. The change was made to address the fact that aborting babies with disabilities is to discriminate. However, by week 14 most women know if their baby might present difficulties.
The voted bill also introduced personal conscious objection, but institutions won't be allowed to do the same, so every hospital in the country would be required to provide "legal, free and safe abortion," regardless of them being public or private.
However, many of the other points pro-lifers objected to have remained, including article three, that says a woman can have an abortion until the ninth month if her pregnancy presents a risk to her "physical, psychological or social health." The latter includes a break-up or being fired.
The same applies to women who conceived after begin sexually abused.
Those defending the bill did so presenting it as a "health emergency," claiming that thousands of women in Argentina die product of clandestine abortions. However, the national health ministry released statistics showing that just 43 women died as a result of an abortion in 2016, though this total also includes women who died from a miscarriage.
Three times as many women died of causes related to the delivery of their babies, the statistics showed, and some 67 died because of pre-existent conditions including diabetes or high pressure.
– crux now
China, June 11, 2018: Communist officials in China's Henan province have reportedly destroyed the major Way of the Cross pilgrimage site, and have also removed images of Jesus Christ.
ucan reported that the demolition of the Catholic holy site took place last week in Tianjiajing village of Anyang Diocese.
Bishop Joseph Zhang Yinlin of Anyang was apparently told one month ago that the Way of the Cross must be brought down, but was not provided a reason for the decision.
As Catholic News Agency explains, the Way of the Cross pilgrimage leads to the sanctuary of Our Lady of Mount Carmel. For over 100 years, thousands of pilgrims have traveled annually from nearby provinces on July 16, though the government has attempted to limit the number of pilgrims each year.
It was built in 1903-05 as a means to thank the Virgin Mary for helping missionaries during the Boxer rebellion in 1900.
As many as 10,000 people are said to have visited the shrine on July 16, 1986.
A source, who wasn't named, shared what happened on the evening of June 5:
"Excavators and pickup trucks were driven to the site at night because authorities feared there would be too many church members in the daytime," the man said.
Local nuns are said to have taken photographs and videos of the demolition.
Religious sources said that the Communist party's policy seeks to "allow Catholicism to exist but not develop."
Christians have been facing rising persecution in Henan and across China in the last several years, with hundreds of church rooftop crosses demolished in what the government says is building code violations, though activists have argued is an attempt to stifle the growth of the faith.
Followers of Jesus in China have cried out for prayers, warning in April that Communist authorities are intensifying their campaign against them, targeting both officially sanctioned churches and underground congregations.
"The condition is deteriorating, but the obstacles tie the house churches together and direct them to God," a believer named Li from a house church in Nanyang told watchdog group ChinaAid at the time.
Of particular concern has been China's revised Religious Affairs Regulations document that came into effect February 1, placing further restrictions on the lives of citizens and believers.
Government officials have said that they want Chinese faith communities to move "to the direction of localizing the religion, practice the core values of socialism, develop and expand the fine Chinese tradition and actively explore the religious thought which accords with China's national circumstances."
The Communist party has also previously targeted images and photos of Jesus.
Back in November 2017, officials told thousands of villagers in southeastern China that if they want assistance with poverty and illness relief, they must replace their posters of Christ with photographs of Chinese President Xi Jinping.
– christian post
Mozambique, May 30, 2018: Ten people, including women and children, were decapitated in the East African nation of Mozambique by suspected Islamic jihadis, government officials have said.
The attack came Sunday in the Monjane village in the Cabo Delgado province, which has large oil and gas reserves and ruby and sapphire deposits.
Government officials have declared that at least two children and four women were among those beheaded. AFP reports that the children killed were boys ages 15 and 16.
National police spokesman Inacio Dina told a news conference in Maputo that the suspects used machetes and have not yet been arrested. However, a manhunt is underway.
"There are 10 citizens who have been hideously killed," Dina said. "[W]e will hunt and find them and take them to the court as happened with others."
Although there has been no definitive confirmation, the attack is believed to have been carried out by a radical Islamic faction that has carried out an insurgency and other attacks in the province in the last year.
The group is called Ansar al-Sunna but is also known locally as al-Shabab. The group has no relation to the Somalia-based terror group that has the same name.
A local resident of Manjane village told AFP that the village leader was one of the victims of the attack.
"They targeted the chief as he had been providing information to the police about the location of al-Shabab in forests," the unnamed resident said.
Al-Shabab is believed to be responsible for attacks on police stations and a military post in the town of Mocimboa da Praia in October. Last October's attacks were believed to be the first terrorist attacks in the country and lead to the death of two police officers.
According to BBC, police have arrested over 200 people connected with the string of terror attacks since last October.
"A number of independent assessments of the situation in Cabo Delgado conducted over the last three months have concluded that the security situation (there) remains fragile and continued attacks probable," Alex Vines, an analyst on Mozambique who works for the London-based NGO Chatham House, told AFP.
The BBC notes that recent academic research has shown that early members of al-Shabab were followers of a radical Kenyan cleric killed in 2012.
The attack comes after the Mozambique Parliament passed a new anti-terrorism law earlier this month making punishments of terror-related time stiffer.
"This attack is a worrying sign of the deterioration of the situation," Eric Morier-Genoud, a lecturer in African history at the Queen's University Belfast, told the Nigerian news outlet Vanguard. "On the one hand the rate of attacks appears to intensify, on the other hand, the methods seem to be radicalized, with decapitations becoming more and more common."
– christian post
Egypt, May 28, 2018: A Christian mother of six children who survived an attack by Islamic State terrorists as her family was traveling to a monastery in Egypt's Minya region last year but lost her son-in-law, who refused to deny his faith, says she prays the attackers "will be touched by God."
"We weren't worried about our security at all," says the mother, Nadia, in an interview with the Open Doors ministry in her house in the rural Egyptian town of Buni Suef, recalling the killing of 28 Egyptian Christians for their faith as they were on their way on a bus to a monastery in Minya to celebrate the Feast of the Ascension on May 26, 2017.
The men from Islamic State, also known as IS, ISIS, ISIL or Daesh, were in military clothing, standing on the road. The masked men shot the wheels of the bus, and first went to her son-in-law, Sameh, who was sitting at the front, and asked him to convert to Islam, she says.
He refused. And was shot. The ISIS men then came to his son, Hany. Nadia heard him say, "No, I am a Christian," and a gunshot.
"Maybe you think I would rather have seen my son make a different choice," she says. "And of course, as a mother, I am terribly sad and angry. But I am happy that I witnessed the faith I raised him in. I am thankful that he wouldn't deny Christ even with his life in danger. He made the right choice, and that has been a huge comfort to me."
After killing all the men in the bus, the attackers turned to the women and children. They grabbed Nadia's 3-year-old grandson, Mina, and said they'd kill him, too, if the girls on the bus wouldn't come with them.
However, they got distracted by an approaching pick-up truck and left to attack a father traveling to the monastery with his two sons. "I still thank God that He prevented the girls from being taken," Nadia says. "The men would have abused them terribly."
Nadia received a critical injury in her arm caused by random gunfire and can no longer use it. But her faith remains strong.
She says had it not been for "God's comfort," she "would have gone crazy." She says she is comforted by the assurance that Hany is in Heaven and that she would see her son-in-law again.
And she has not turned bitter against ISIS.
"If I meet the attackers of my son and they kill me for my faith, I'd be happy," she adds. "Then I would join my son in Heaven."
And if given the chance, she would say to her son's attackers, "I pray that they will be touched by God so they will change their ways."
Egypt has roughly 10 million Christians, mostly Copts.
An affiliate of ISIS in North Sinai started an insurgency after the military's ouster in 2013 of Mohamed Morsi from the Muslim Brotherhood. More than 100 Christians have been killed in attacks by Islamist groups inspired by ISIS since December 2016.
On Palm Sunday this year, twin suicide bombings killed 47 people and injured 126 others at churches in Tanta and Alexandria.
IS earlier released a video of the 2015 beheadings of 21 Egyptian Christians in Libya, titled "A Message Signed With Blood to the Nation of the Cross." Despite the horrific actions of the jihadists, the minority Coptic community in Egypt has been emboldened by the example the 21 men in the video for their refusal to deny Christ.
According to Open Doors USA's 2017 World Watch List, Egypt ranks as the 21st worst country in the world when it comes to Christian persecution. Additionally, the Congressionally mandated United States Commission on International Religious Freedom has recommended that the U.S. State Department list Egypt as a "Tier 2" country, a designation that singles out countries where religious freedom violations are tolerated.
Last November, a delegation of evangelical leaders from the United States met with Egyptian President Abdel Fattah al-Sisi for nearly three hours at the presidential palace in Cairo. The leaders addressed their concerns about the plight of the Christian community there.
– christian post
South Sudan, May 19, 2018: An attack at Emmanuel Christian College in Goli, Yei County, South Sudan, resulted in the killings of 10 people, including five children. Three guards and a father and son fleeing the conflict in Mundri were among the dead.
A 14-year-old daughter of a college staff member was raped by the attackers who vandalized and looted offices, classrooms and some residences, according to sources.
Wayi Godwill Edward, the spokesperson in the Office of the SPLM-IO Governor of Yei River State said: "It is shameful that such a condemnable tragedy continues to happen at the hands of Juba regime at a time when a Cessation of Hostilities Agreement to which it (Juba) is a party, is in force, and peace process is ongoing… SPLM-IO leadership in Yei River State demand CTSAMM to investigate and verify this gross violation and hold those criminals behind the blatant act to account for this uncalled for loss."
Wayi Godwill Edward also called "on the UNSC, AU, IGAD, Troika, EU, Amnesty International, Human Rights Watch and other rights bodies to exercise their responsibility by taking actions against the brutality and criminal negligence of the rotten regime of Kiir against defenseless civilians."
Earlier in the week, Pastor Johnson Makueth Akeen and his wife were killed in their home in Juba and another pastor who came to assist the family was injured when gunmen targeted the family in Juba, the South Sudanese capital city.
Emerging reports say Pastor Johnson was killed while trying to prevent his dear wife Gloria Mathew from being raped by the assailants.
– global christian news
Egypt, May 16, 2018: The bodies of 20 Coptic Christians who were beheaded by Islamic State terror group militants in February 2015 were finally laid to rest in Egypt's Minya province, more than three years after they were kidnapped.
"Everyone stood beside the martyr that belongs to him and cried a little, but they were tears of longing, nothing more," said Bishri Ibrahim, father of Kerolos, one of the victims.
"But we are happy and joyful that they have returned to the village. This is a blessing for the country and to all Copts all over the world," he added.
Reuters reported on Tuesday that the funeral service at a church in the village of al-Our in Minya province was made possible after Libya finally flew back the remains of the believers earlier this week.
The victims, 20 Egyptian Copts and one Ghanaian Christian, appeared in an IS video in 2015 lined up on a Libyan beach in orange jumpsuits, before they were executed.
They reportedly were asked to renounce their faith in Christ to save their lives, but refused to do so.
"I wanted to see Milad come back from Libya on his feet after his struggle and hard work to earn a living in a harsh life abroad," said 55-year-old Zaki Hanna, the father of one of the victims.
"But thanks be to God, he died a hero, did not beg anyone to spare his life and he and his brothers, the martyrs, did not abandon their faith or homeland."
The victims have been declared martyrs of the Christian faith, with Egyptian President Abdel Fatah al-Sisi himself ordering the construction of The Church of the Martyrs of Faith and Homeland in their honor.
Bashir Estephanos, whose two younger brothers were killed by IS in Libya, said that Christians in al-Our village had been praying to be able to bury their loved ones.
"Our prayers were answered, so thanks be to God from the bottom of our hearts," Estephanos said.
Children of the Coptic Christians have said that they are "proud" of the courage shown by their fathers.
Jim Daly, president of Focus on the Family, which has been assisting the families of the murdered men in Egypt, said in June 2017 that staff has personally visited the bereaved families.
"We met with some of the wives of the martyrs and asked them about their kids and how they live right now, a common answer was, 'Our kids in their new nice private school have been so proud of their fathers among their friends and they have worked hard to match with studying the new curriculums to stay up to that new level of education,'" Daly shared then.
Christians were relieved after it was reported in October 2017 that Libyan authorities found the remains of the 21 Christians.
"Our Lord chose the right time for the appearance and return of the remains of the martyrs after the completion of the building of the Church of the Martyrs of Libya to receive the blessed bodies of the martyrs to be placed at the new church in the village," Father Makar Issa, a priest at The Virgin Mary Coptic Orthodox Church in Egypt, told International Christian Concern at the time.
– christian post
Egypt, May 9, 2018: A church in the Egyptian village of al-Kumeira remains closed following violence by local Muslims, despite Christians signing a "reconciliation" agreement after pressure from village elders and local politicians.
The church in al-Kumeira, around 36 miles south of Luxor, was one of the first to be granted legal status earlier this year by the Egyptian government. Although only recently officially recognised, the church building was openly purchased by the Christian community in 2006 and Muslim villagers have even attended Christian weddings there.
On 1 April 2018, a 300-strong Muslim mob rioted against the church and pelted stones at the houses of Christians in the village. Police eventually dispersed the mob and arrested eight Muslims, but seven members of the Christian community were also detained and charged with "disrupting the peace".
Following pressure from village elders and local politicians, the Christian community signed a "reconciliation" agreement with local Muslims on 26 April, under the understanding that charges against the arrested Christians would be dropped. At the time of writing, the church building remains closed and the seven Christians have not yet been released.
Typically, under such one-sided "reconciliation" agreements, Christians are forced to waive their rights to take further legal action, while the perpetrators of the violence go unpunished.
A recently-legalised church in the nearby village of al-Hleiliya has also closed its doors, after local Muslims held violent demonstrations in early April.
– global christian news