Catholics exonerated of conversion charges in Madhya Pradesh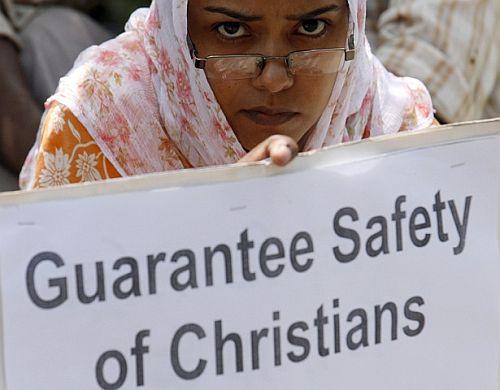 Bhopal, April 24, 2017: A court in central Indian Madhya Pradesh state has exonerated six church workers including a Catholic bishop of charges of illegal conversion, conspiracy and disturbing peace between religions after an 8-year-long litigation.
The state high court let off retired Bishop Mathew Vaniakizhakkel of Satna, two priests, a nun and two lay people due to a lack of evidence.
The order of the court, released April 20, said there was "no sufficient evidence to frame the charges … [and they] are hereby quashed."
Police registered the case under non-bailable sections of the state's stringent anti-conversion law after Christopher Pavy, a Christian, complained that a woman was forcefully converted to Catholicism before her marriage in May 2009.
Pavy also sought action against Bishop Vaniakizhakkel, who retired on health grounds in August 2014, and others under a section that forbids conversion through force or allurement.
Even though the woman in question Monica Ibrahim and her brother Nand Kishore opposed the allegations against the bishop and others, the police went ahead with the charges.
"The court has vindicated our stand," said Father Jolly Kannukodan, one of the accused.
"We had tough time going for bail and other proceedings, from police station to trial court and then to the high court," he told ucanews.com on April 21.
"From day one we have been telling the investigators that this was a fake case aimed at discrediting the Catholic Church," he said.
Lawyer Rajesh Chand who appeared for the church leaders told ucanews.com that the government prosecutor "initially invoked stringent sections of the anti-conversion law, apparently in a bid to get the church leaders behind bars."
However, the prosecution "could not prove it in the trial court and then continued with charges of conspiracy and deliberate and malicious acts intended to outrage reli­gious feelings."
Bishop Vaniakizhakkel told ucanews.com that the case was "part of a motivated campaign against the church for its role in helping weaker sections of society."
Catholic missioners are engaged in providing education and health care to the poor, especially helping tribal and socially neglected Dalit people in remote areas of the state. Right-wing Hindu groups say Catholic social work is a facade to make the poor convert.
Father Kannukodan said they do not plan to bring a defamation case against those who made the "baseless charges" because "Christ has taught us to love even our enemies," the priest said.
– ucan