Catholics yet to okay Church's poll offer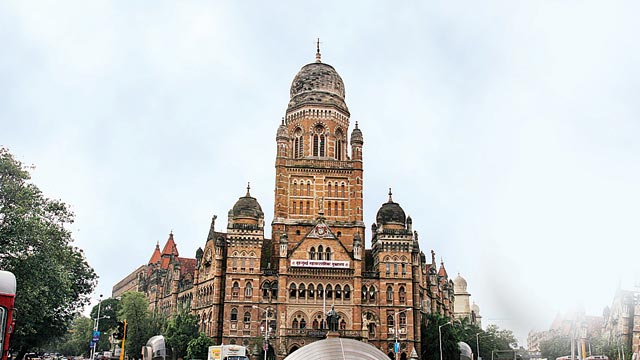 India, January 17, 2017: The Church in City (CIC) is a forum through which the Roman Catholic Church speaks on various issues, including involvement of community members in the society (read political). The forum had planned to ask political parties to consider names suggested by them for the upcoming BMC elections. The idea was to give the best of representation from their wards. However, a proposed exercise under which the Church was going to provide names of the candidates, has not taken off as yet.
Community members have not shown enough interest so far for contesting the civic elections. CIC had initiated a drive to list names of candidates — mainly from areas that are dominated by the Catholic community. Though open to any religion, the CIC was looking forward for members of the Catholic community to take up responsibility.
"No one from the community has come forward as yet. We will take this thing ahead with greater publicity, so that people contest elections," said Willie Shirsat, Chief Secretary of CIC. DNA had reported that CIC was looking forward to approach political parties with those members of the community who they thought should be contesting the civic polls.
"It is pointless to blame leaders and those who are part of the decision-making body. The real idea is to raise the conscience level in the Catholic community. There are some well-known personalities in the community. We too feel that we should be involved in this process and it is our duty to contribute to the society," Fr. Felix D'Souza, ecclesiastical advisor of the CIC had said previously.
With the election date nearing, the CIC has organised a public meeting with various political party leaders on January 20. "We will ask them to consider the candidates. As of now, whoever we have approached, have not yet reverted. But hopefully, they will respond soon," said Shirsat.
The CIC has, however, given names of non-Catholic members also to two political parties. These members do not belong to the Christian-dominated areas of IC Colony in Borivli, Bandra-Khar, and Kalina among others. The names suggested by the CIC to political parties are based on the decision of the person seeking a ticket. If the suggested candidate gets a ticket and contests the election from any party, it will be the candidate and party's responsibility to win over the trust of voters. The CIC or the Church is not actively involved in garnering votes.
– dna