Christian body reaches out to flood-hit families in Bihar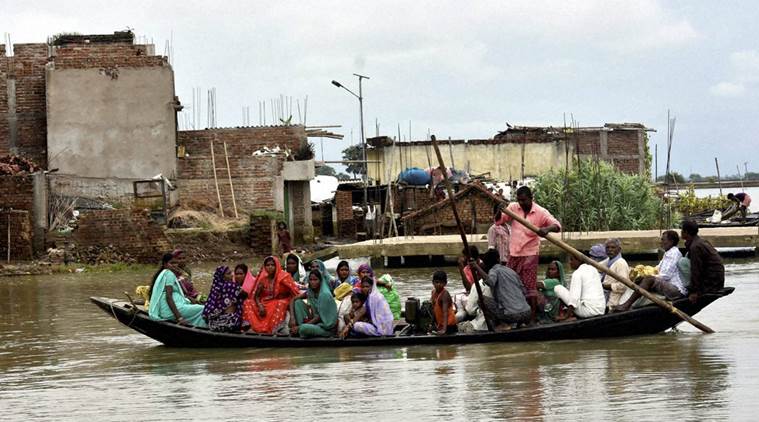 Bihar, September 5, 2016: A religious outfit called Believers Church has decided to provide relief materials to 4,000 families in flood-affected Bihar, its office bearer K P Yohannan said on Monday.
"We have earmarked Rs 50 lakh for providing assistance, including relief materials, to 4,000 families in various flood-affected districts of Bihar," he said in a statement.
The volunteers of Believers Church have also reached out to 800 'most-affected' families and distributed relief materials like food packets, tarpaulin and other essential goods to then, Yohannan, a Metropolitan Bishop of the religious outfit said.
He said the Christian outfit has set up its relief camps in flood-affected districts like Kishanganj, Araria, Katihar and Purnia in the first week of last month and provided packaged dry food items like sattu (lentil powder), chana grain (lentil), jaggery, bread and other eatables among the affected families.
Besides, the volunteers of the church were also helping in re-construction of physical infrastructure for the affected families like houses, besides supplying free tarpaulin and other relief materials to them, Yohannan said.
In the second phase, the Believers Church, Patna diocese proposed to conduct relief work among 3,200 more families in the six other flood-affected districts, he said.
Food packets containing beaten rice, chana, jaggery, sugar, tea leaf, salt etc and utility packets containing candles, matches, bathing soap, washing soaps etc will be distributed in these flood hit regions, the Believers Church Metropolitan Bishop said.
The team was also evacuating some families stranded in the flood-hit areas and helping them shift out to safer places where the arrangements for food, shelter and medical facilities have been made for them, he said.
Commenting on the plight of flood-affected people in Bihar, Bishop Juria Bardhan, Kolkata Diocese, said, "People of the flood affected regions are going through a tough phase especially children… It is our utmost duty to help them by providing basic needs like food, shelter, water and medical facilities."
"With the help of our disaster management team, we are helping families of the affected region in the best possible way we can," Bardhan said.
The Believers Church is a Christian denomination with congregations and parishes worldwide and over 2.6 million followers in 10 countries.
The Church at present has eleven Bishops who impart spiritual and administrative leadership to various activities of the Church.
– indian express