Christian duo charged with kidnapping for conversion held in Indore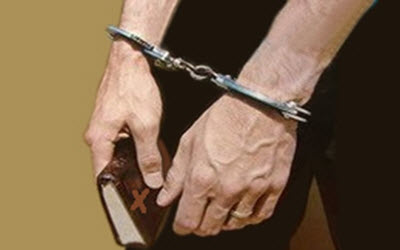 Indore, October 24, 2017: Two Christians were arrested from Indore station on Monday after being accused by right-wing organisations of kidnapping six minor children and taking them to Mumbai for conversion.
The Government Railway Police took into their custody Anita Joseph, 50, and Amrit Kumar, 51, and sent the six children to Childline.
Inspector Kunwarlal Warkade said the police were informed by Hindu organisations that some children were being taken to Mumbai by the Awantika Express by a group of Christians. From Mumbai they were to be taken to Kerala.
Anita and Amrit were booked under Sections 363 (kidnapping) and 34 of the IPC and Sections 3 and 4 of the Madhya Pradesh Freedom of Religion Act.
The police said the accused and the children live in a Christian colony in Scheme 78 in Indore.
Amrit Kumar told the police that the children were being taken to attend a prayer meeting. The police admitted that parents of some children knew about the journey and had come to drop them.
– indian express