Christian forum wants rethink on electronic voting machine use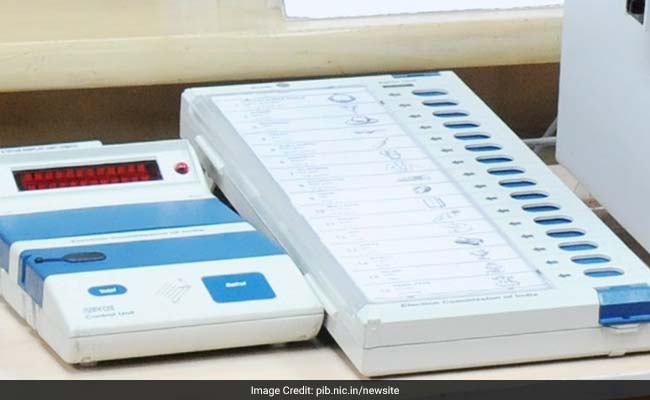 Bhopal, April 4, 2017: A Christian forum in central India has urged the country's Chief Election Commission to stop the use of electronic voting machines and restore people's faith in democracy.
The Rashtriya Isai Maha Sangh (grand union of nationalist Christians), comprising members from various Christian denominations, says reports about tampering of the voting machines and protests by political parties have become "very dangerous to Indian democracy" and "shaken" people's faith in "the well-established electoral practices of the country."
Father Anand Muttungal, national coordinator of the union who issued the letter, recalls that political parties began alleging tampering of the voting machines since 1982 when it was introduced in some polling booths in Kerala.
State high courts and the Supreme Court of India have given varied opinions and judgments, the priest says and adds that on January, 17, 2012 the Delhi High Court ruled that the voting machines are not "tamper-proof."
Father Muttungal says the election commission has defended in the court the use of the machines with the help of technicians, designers and manufacturing experts. The Supreme Court has again taken up the matter.
The Christian forum wants the election commission to bring before the Supreme Court expert hackers who have carried out two attacks on a real electronic voting machines and made a video presentation.
The Catholic priest says his group does not question "the perennial claim of the Election Commission that the machines are under the safe custody and that they cannot be reached by anybody.
At the same time, the commission "also must accept the fact that it does not produce the EVMs but takes the services of Bharat Electronics Ltd., Bangalore and Electronic Corporation of India Ltd., Hyderabad. The manufacturers and the Election Commission have never released a detailed technical description of the EVMs' inner workings, citing security and intellectual property concerns.
Copies of the letter have been sent to the president, prime minister, parliamentarians and state legislators, besides electoral offices of all states and union territories.
– matters india