Christian student held for Tumakuru church attack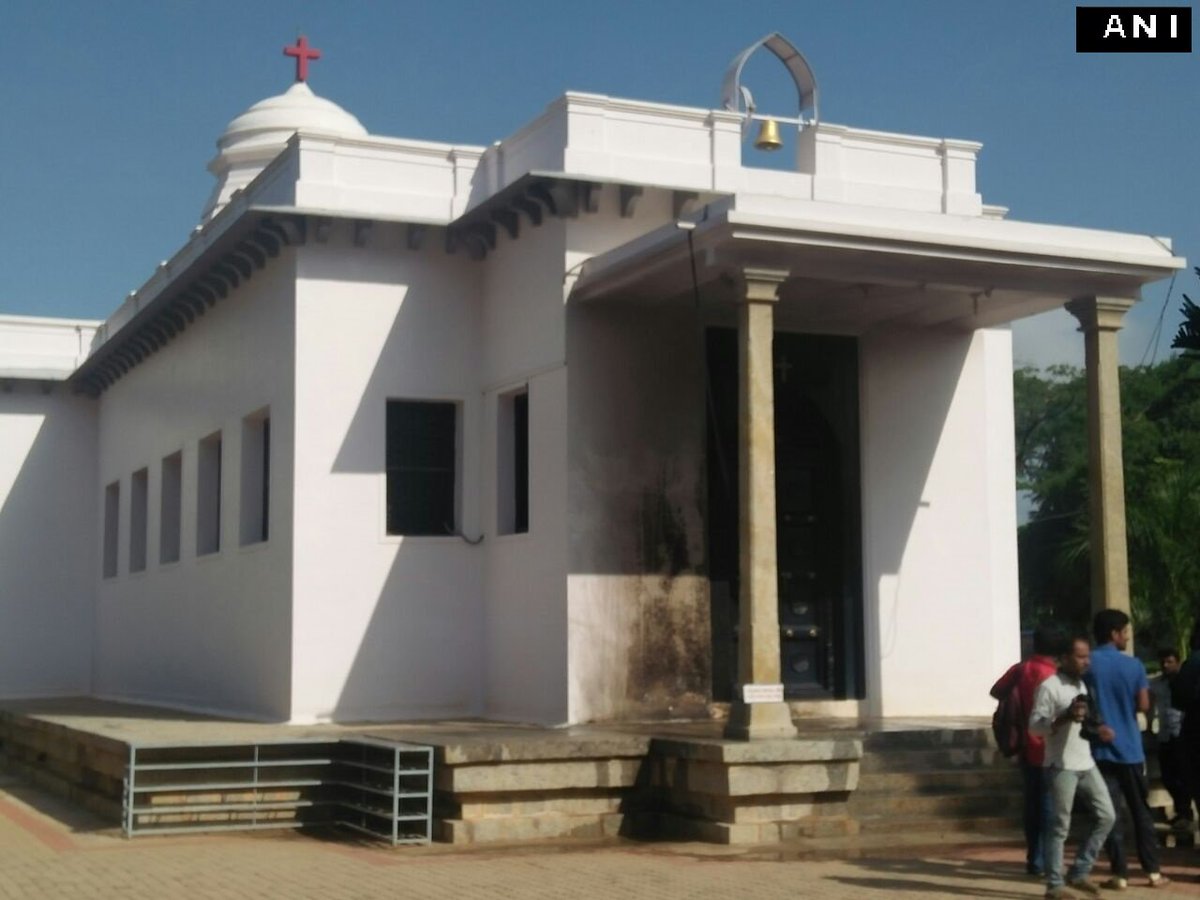 Tumakuru, August 1, 2016: Fifteen days after the attack on a church here, Tumakuru police solved the case and arrested a PU student, a Christian, for the crime.
Alwin Anouk (19) attacked the Church of South India (CSI)'s Tomlinson Church situated on the campus of Union Christian College at Sira Gate on July 14, the police said. He was arrested on Friday and was remanded in judicial custody.
When he hurled a crude bomb — a beer bottle filled with petrol and turpentine — it had damaged a part of the door before an attendant extinguished the fire.
The accused was a Class 12 student of the Bishop Sergeant College which is run by CSI.
In June, he had a clash with some local caste Hindus in connection with the issue of naming a road after Sade Dorai, a Christian saint.
The locals beat him up and insulted him, the police said. In order to take revenge against them and create an impression that they had attacked the church, he might have committed the crime, said the police.
Central range IGP Seemanth kumar Singh, who briefed the press, appreciated the police teams led by inspectors Goutham, Bale Gowda, P Ravi, Gangalingaiah and Arun Kumar for solving the case.
He announced a cash reward of Rs. 50,000 for them.
– new indian express