Christians protest demolition of cross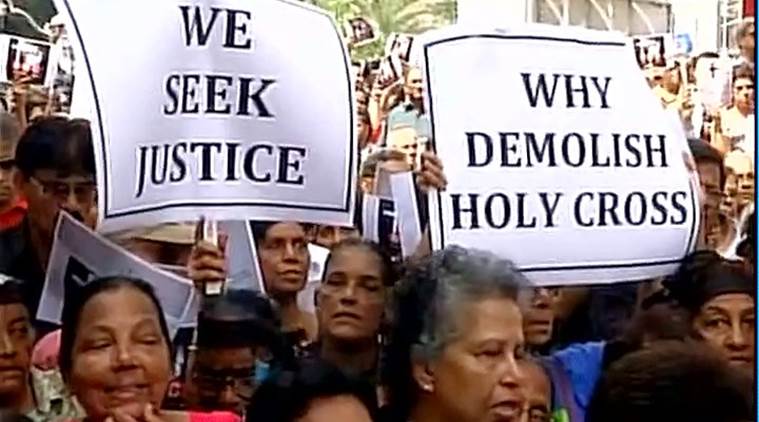 Mumbai, May 3, 2017: Catholic associations on Wednesday held a silent protest against the BMC after the municipal body demolished a century-old holy cross in Bazar Road area, news agency ANI reported. People came out on the streets carrying banners which said "we seek justice" and "why demolish Holy Cross."
The Bombay High Court had earlier issued an order directing the Brihanmumbai Municipal Corporation (BMC) to remove unauthorised religious structures, following which the civic body razed down the cross in suburban Bandra on Saturday.
This move stirred up protests and sharp response from the Christian community. The Bombay Catholic Sabha termed the removal of the cross as an "insult" to the community.
The Bombay High Court had recently asked the BMC for the removal of about 32 temples and six crosses from H west ward, which fall under 'B' Category, PTI had earlier reported.
– indian express