Church vandalised in West Bengal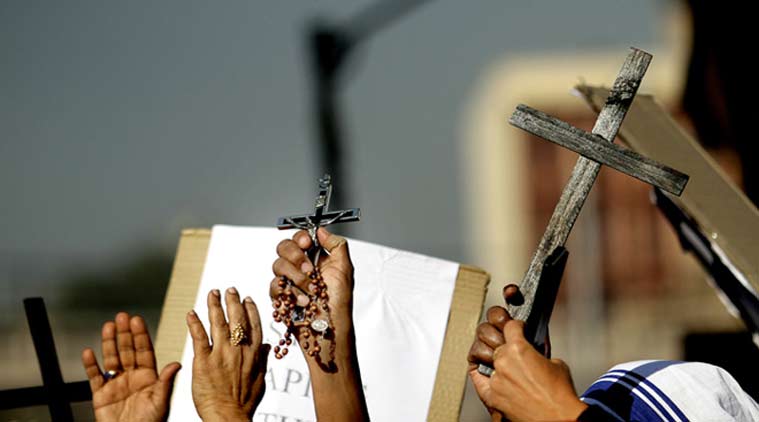 Ranaghat, June 7, 2017: A church here was vandalised and burgled in the early hours of Tuesday and a search has been launched for the culprits, the police said.
The 127-year-old St. Luke's Church at Dayabari Mission Gate here was vandalised and burgled of old religious items and Rs. 3,000, the church authorities said.
"The Holy Sacrament was torn to pieces by the miscreants. Other religious items like the chalice and bronze candle stands were damaged and a few were taken away along with Rs. 3,000 in cash. The cash was taken away after breaking open a cupboard," Fr Kishor Mondal said.
"The stolen and damaged articles are very old," he said.
The damage was discovered by a church worker who came around 4.30 a.m. and found the lock of the main gate broken. On seeing the religious things strewn about and damaged, he reported the incident to the church authorities, who filed a complaint with the police.
The church is about 150 feet away from the convent where a septuagenarian nun was raped during a robbery in March 2015.
– hindu