Curfew after attack on a church in Imphal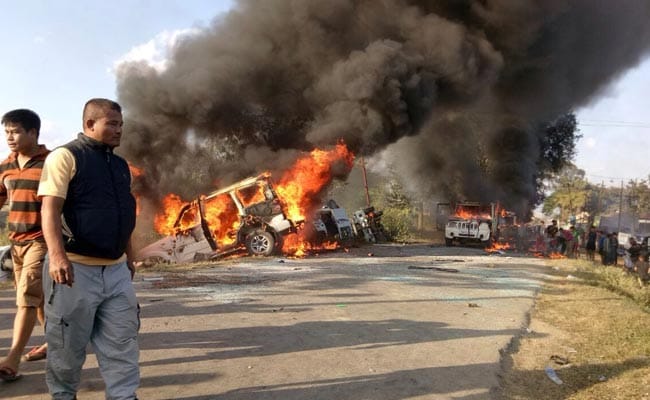 Guwahati, December 20, 2016: Imphal was brought under indefinite curfew and mobile Internet services snapped at various places to prevent an alleged attack on a church.
The curfew was imposed indifferent areas including Porompat and Sawombung subdivisions of Imphal East district.
The action came in the wake of tension following three blasts on Friday and an attack on a church.
The church at Pangei area was burnt down by a mob numbering over 30 including the pastor's house adjacent suffered damages. The pastor and his family members who belongs to Grihang village in Ukhrul district are taking refuge at nearby MR headquarters.
Police and Fire Brigade were stopped from reaching the site by the mob. However , no casualty was reported.
Tension was palpable after suspected Naga attackers continued attacks on the Indian police and other Indian armed forces over the past few days that left three policemen dead and 14 others injured.
Landlocked Manipur, especially its valley areas inhabited by Meiteis, has been reeling under severe shortage of essential items since November 1 after the United Naga Council imposed an indefinite economic blockade on the two highways that serve as a lifeline for the state. The blockade was imposed following announcement of formation of seven new districts.
– kashmir media service