Draft National Education Policy 2016: Won't compromise on pluralism, says Catholic church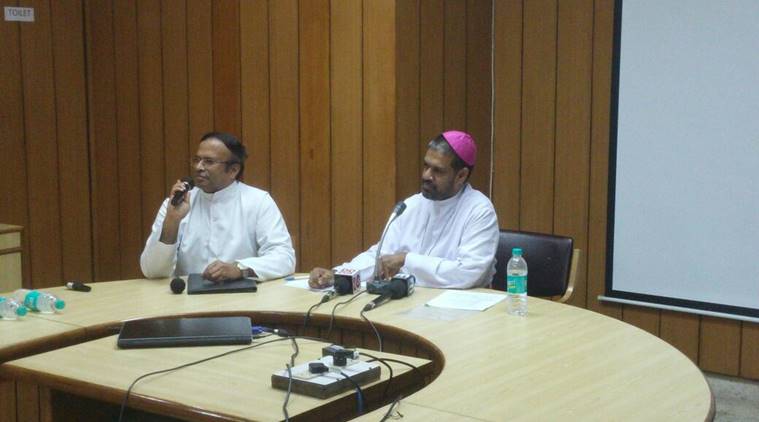 New Delhi, August 20, 2016: The Catholic Bishop's Conference of India (CBCI) on Friday made public its recommendations on the draft National Education Policy 2016 saying it would not compromise on pluralism, Constitutional rights to minorities and the protection of tribals and Dalits, while appreciating the government's initiative to revamp the education system in the country.
Asserting that the draft has been compiled without involving the main stakeholders – students, teachers, parents, major education providers, and pioneers in the field of education, the CBCI said more regulations than policy directives in the document would kill the freedom of educational institutions.
Secretary General of the CBCI Bishop Theodore Mascarenhas on Friday said while in a federal country like India, the draft reeks of over centralisation of everything, leaving very little power to the educators. He also alleged that the government is yet to give them an appointment to discuss the draft policy.
"Education is important in nation building and the Catholic church has been a major player in the field with over 25,000 educational institutions, only second to the government. Despite being an important stakeholder in the field, we have not yet been given an appointment with the education minister, while we are given to understand that they are meeting with other organisations of a certain ideology."
In its suggestions, that have been sent to the Ministry of Human Resources and Development, the CBCI appreciated the government's efforts in paying special attention to promote education in rural and tribal areas, extending mid-day meal facilities to plus-two level and extending the scheme to needy children in non-government schools, as well as scrapping of the migration certificate.
It, however, voiced its concern over "segregation of students as meritorious and less meritorious, and relegating the less meritorious to vocational stream and the meritorious to higher education.
The CBCI Secretary General also called for the draft to be more inclusive, questioning the need for including only vedic and gurukul models of education in the preamble of the policy. "Lots of space needs to be given to every section of society to express their culture. The preamble itself shows what line the government wants to take. What about the rest of the people? We have many cultures and subcultures that make up a mosaic of the nation."
The National Education Policy serves as a comprehensive framework to guide the development of education in the country. Though not mandatory, the policy provides a broad direction and state governments are expected to follow it. If approved, this will be the third education policy in the country. The first policy was in 1968 and the second in 1986 which was later revised in 1992.
– indian express