Goa groups want re-investigation into cross desecrations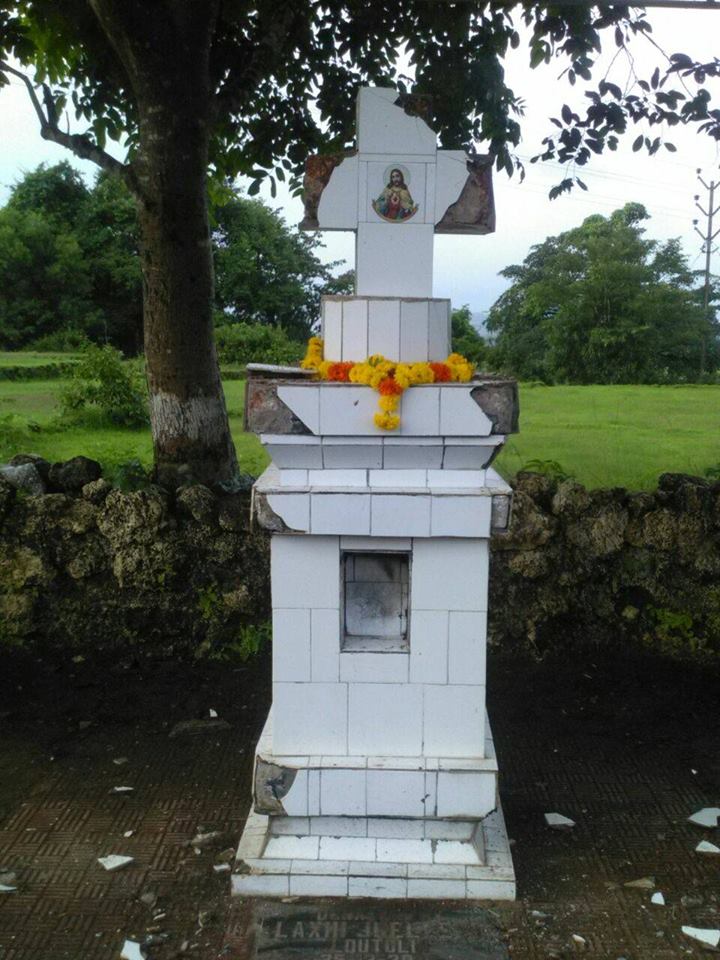 Panaji, August 24, 2017: A fact-finding-team, including members of Goa and Daman Archdiocese, has asked the pro-Hindu Bharatiya Janata Party run government to form a special team to "impartially investigate" a series of cross desecrations in the western Indian state.
The demand comes from the team set up jointly by the archdiocese's Council for Social Justice and Peace and rights group Center of Study of Society and Secularism. The team Aug. 21 released a 24-page report on the desecrations.
The report said state police had conducted a "very lazy investigation" that was "also supported, backed and influenced politically."
Following investigations, police in July arrested 54-year-old Francis Pereira saying he had confessed to the desecrations. Police said he was a lapsed Catholic, radicalized against his religion. They also said he was mentally unstable.
But the leaders of the fact-finding-team Irfan Engineer and Father Savio Fernandes said it was difficult to believe Pereira was behind the crimes or he was the sole culprit.
The team finds it is impossible for a single man of his stature to demolish so many gravestones made of stone, Engineer said adding there was no medical certificate to prove Pereira was mentally ill.
Father Fernandes said Pereira, although a bachelor, was "very much a family man, who supported his family and was on good terms with everyone."
"He never destroyed the altar and statues in his home," the priest said referring to claims made by officials last month that Pereira was radicalized during a stint in jail and had destroyed religious images at his home after his release in 2003.
The report put fingers of suspicion against Hindu radical groups saying extreme hardliner outfits in Goa have been spreading disharmony in the state.
– ucan