How to celebrate in the midst of your despair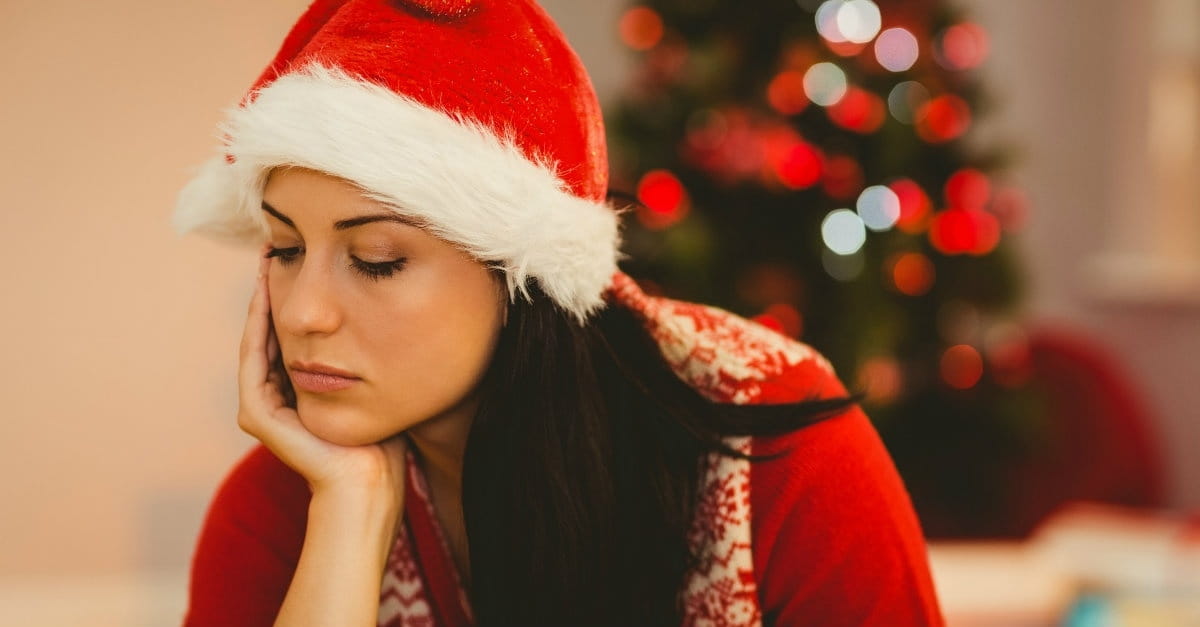 With my head down, I wanted to press my palms against my ears and let my tears drip on my lap. I didn't want to hear any more Christmas carols. Or any wishes for a Merry Christmas. Nothing was happy anymore. No music had any melody. Nothing made sense. And any trace of celebration had faded in the fog of grief from the loss of our Joe.
Have you been there? Maybe not because of the loss of a child. But perhaps because a broken relationship left you numb. Or financial hardship dug anxiety in you. Or a medical diagnosis robbed your peace. Christmas is empty of joy, and full of anxious thoughts instead.
To make it worse, you think you're alone. I know that heartache. But let me show you how that turned around for me. It came by way of this memory:
Years ago, when our three sons, including Joe, were still young, I signed up for the race. The mad dash to see how I could make Christmas perfect for my family. I wasted no time; I pulled out red and green decorations from storage boxes, hand wrote Christmas cards, including a picture of the family, trying hard to reflect a happy group, I baked cookies, enough for their teachers and our neighbors. I shopped till the stores closed and wrapped till my energy vanished.
While the family slept, I picked up toys and shoes off the floor. Then arranged and rearranged decorations.
And when the Christmas tree looked just so, I noticed something that took the perfection away.
A light strand refused to shine because of a burned out bulb. Annoyed at the glitch, I set off to fix it—I fussed, rearranged, plugged and unplugged. Nothing worked. I let out a big huff and plopped on the couch.
And in the silence of the night my gaze swept to the top of the tree. There it was. It sat unmoving, still and radiant. The star that shined with a peaceful glow. The light that poured the warmth of calmness. And that's when serenity washed over me. The burned out strand didn't matter because the light coming from the star above put a new bright, sparkling glow to dispel the dark night.
In the very same way, I had let my strand of grief steal my joy. And now, years later, with determination in my heart, I vowed to fix my eyes on the light of Christ. The morning star that erases the blackness of pain. And gives the glow that lights my heart when sorrow tries to come in.
But it can't come in because of the position of the star. Its location is vital. It sits above. Above all problems, conflicts, disappointments, loneliness and above heartache.
And because Jesus, the "morning star" is high above all, the desire to celebrate is born.
And to keep that celebration alive, preparation is needed. We roll up our sleeves and head into the kitchen of our heart to follow Hannah, Nehemiah and David's recipe:
1. When prayers go unanswered, we celebrate anyway. Hannah did in 1 Samuel 1:1-22. When God was silent, she celebrated with constant prayers drenched in tears. She kept on asking, kept on believing and never stopped trusting. Until God handed her the deepest desire of her heart. God is ready to do that today for you and for me. But He first expects a celebration of faith.
2. When all falls apart, rejoice anyway. Nehemiah did (Nehemiah 1:1-10). After his moment of grief because something he valued was destroyed, he wiped his face, changed his clothes and prayed. He did this because He knew God would grant him favor. He was sure God would bring all needed provision, and Nehemiah celebrated with confidence as he saw God place miracles before him. That's the celebration God expects for you and me as He offers to rebuild all that was once lost or destroyed.
3. When we're facing giants, when heartache draws closer, threatening to crush us into nothing, we sing glory anyway. In Samuel 17:39-50 David faced Goliath (with celebration in his heart, with courage in his mind, and with weapons in his plans). But his weapon wasn't the group of rocks he carried in his pouch, rather, the faith he stored in his soul became his defense. He celebrated a triumph most would declare impossible.
In that impossibility you face, God has planned the same victory. He counts on your day of celebration. And because we trust in Him, we can rejoice.
A life of celebration is part of God's plan. He created us to taste joy not only during Christmas but each day that follows, too. Celebration doesn't end; because at every turn, with each step, the morning, shining star never loses its splendor.
It shines still. When disappointment carves a hole in the heart, it's the star of comfort that makes it whole. When sorrow robs the spirit of Christmas, it's the star of genuine love that whispers joy. When a health diagnosis shakes our world, it's the star of reassurance that shines the certainty of new tomorrows. When financial struggles rob our security, it's the star of endurance that ushers God's provision.
It's the same star that never loses the brilliance of hope, incomprehensible hope, one we can only embrace when all strands of life burn out, when no one has the answers, and when the world cannot whisper the comfort we need.
The "Morning Star" still sparkles to dispel our darkness, to dry our tears and repair the strands we cannot fix.
– cross walk