If triple talaq struck down, then new divorce law will come, Centre tells SC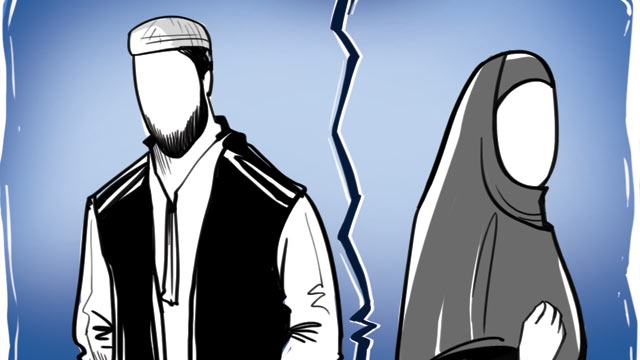 New Delhi, May 15, 2017: The Central government on Monday told the Supreme Court that if the latter invalidates the men-centric triple talaq that is discriminatory to Muslim women, then it would bring a new divorce law that would be fair and equal to both men and women in the community.
As Attorney General Mukul Rohatgi argued against triple talaq and stressed the need to strike it down, the five judges constitution bench headed by Chief Justice Jagdish Singh Khehar asked him if this is done, then what will happen to Muslim men who went to end their marriage.
"If we accept that giving unfettered rights to a husband is bad and we strike down triple talaq, then where will Muslim men go for divorce," asked Justice Uday Umesh Lalit who, along with the CJI, Justice Kurian Joseph, Justice Rohinton Fali Nariman and Justice S. Abdul Nazeer are on the constitution bench.
Without losing a moment, Rohatgi told the bench that if they strike down the all three – triple talaq, Nikah Halala and polygamy, then the government will bring a new law.
At this, Chief Justice Khehar said that the top court was not just the "guardian to the Constitution but also that of the Minorities Act."
At the outset of the hearing, the Attorney General urged the court to examine not just the validity of the triple talaq vis-a-vis the Constitution but also that of the Nikah Halal and polygamy.
Citing the limited time that is available, the bench said that as of now it would focus on the validity of triple talaq, leaving other two issues for the future.
Appearing for the All India Muslim Personal Law Board, senior counsel Kapil Sibal told the bench that the "issue is not talaq, the issue is patriarchy" or a state of society which is inherently discriminatory of this or that religion.
Describing the issue as "highly complex" which can't be resolved easily, he referred to Hindu Code under which customs are still protected, noting that even under 2006 Hindu Succession (Amendment) Act, 2005, a father can bequeath his entire property to his son without giving anything to his daughter.
Noting that the Constitutions protects personal laws and all patriarchal societies are discriminatory, Sibal said that all laws that applies to Hindus, Muslims, and other religions must be tested on the grounds of discrimination.
Representing the government, Additional Solicitor General Tushar Mehta told the court that Islamic practices as practised in India were not "pure Islam" but an "anglicised" form of the religion.
– ucan