India's Supreme Court slams 'inadequate' response to anti-Christian mob violence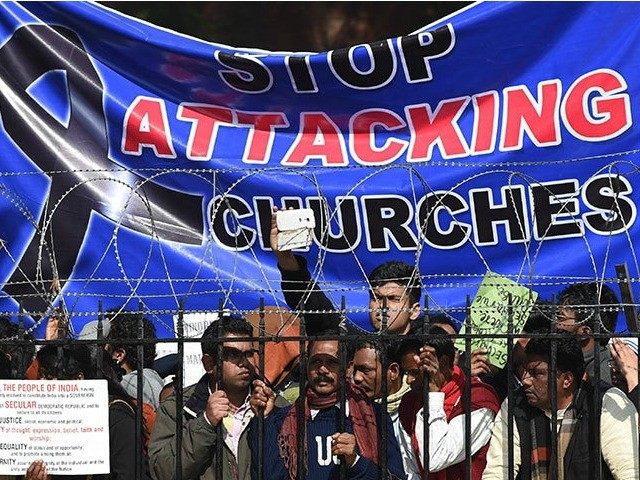 Delhi, August 17, 2016: The Indian government's response to mob violence targeting local Christians is inadequate, according to the country's Supreme Court.
The death of Hindu leader Swami Laxmanananda Saraswati in 2008 gave way to the worst anti-Christian violence in the country's history in which 100 Christians were killed, 300 churches and 6,000 Christian homes were attacked, and 50,000 people were displaced. This month, the Indian Supreme Court ordered a reinvestigation into the trails of the perpetrators in the killings in the state of Odisha as the acquittals were found to have been "not justified on facts," Christianity Today reports.
Out of the 827 cases filed in connection with the deadly attacks, only 362 had verdicts and there were only 78 convictions. While there were 6,495 suspects arrested, there are currently only 150 cases being pursued.
In addition, Chief Justice Tirath Singh Thakur and Justice Uday Umesh determined that the compensations offered by the Odisha government to the victims were not enough. When Archbishop Raphael Cheenath filed the lawsuit, he filed for US$6,000 per damaged house and US$22,000 for every killed victim, but the government only allotted US$150 to US$170 for the destroyed homes and US$7,500 for each family.
Justice Thakur ordered another US$4,500 to be paid to widows and children of the Christian victims, and additional US$300 for partially damaged homes and US$1,050 for fully damaged homes. The court also ordered US$150 to be paid to those who sustained minor injuries and US$450 to those with major injuries.
Catholic priest Dibakar Parichha said they are not satisfied with Justice Thakur's judgment but said they respect it. Tehmina Arora, who represented the victims in the case, remarked that the ruling was "too little, too late."
Despite the persecution that Christians in India are facing, Christianity continues to grow in the country. Don Shenk, the director of global radio ministry The Tide, says the country currently has renewed hunger for hope and God's word, One News Now relays.
Shenk explained that Christians are responding to the persecution by showing God's love to other people. Amazingly, they are reaching out to the unbelievers instead of merely sitting in silence.
– christian daily