Iraqi civilians break into ISIS prison to free 40 detainees; Kill 5 terror group guards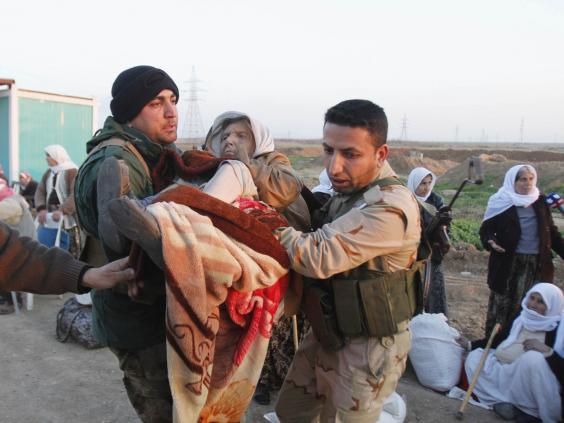 Iraq, September 25, 2016: Local residents in Iraq's Sharqat district in Salah al-Din province stormed a prison run by Islamic State, killed five prison guards and freed at least 40 prisoners, even as Iraqi forces regained the district from the terror group with the help of the U.S.-led international coalition.
The civilians in Sharqat district, north of Baghdad, liberated the prisoners, mostly residents of the same district, from a central prison in the district's Right Coast run by Islamic State, also known as Daesh, ISIS or ISIL, earlier this week, Iraqi News reported, quoting an anonymous security source in Salah al-Din province.
The residents killed five prison guards and freed more than 40 detainees.
"These residents began hitting ISIS members in their last stronghold in the Right Coast," the source was quoted as saying.
Meanwhile, security forces expelled ISIS from the Sharqat district, where more than 160,000 people had been displaced due to ISIS violence, and announced the liberation of Sharqat.
"Within 72 hours, our armed forces have fought a swift and unique battle resulted in the full liberation of Sharqat and raising the Iraqi flag over its governmental offices," Iraqi Brig. Gen. Yahya Rasoul was quoted as saying.
Hundreds of ISIS militants were killed in the fight for Sharqat, an Iraqi army officer told ARA News. "In the coming days, the Iraqi troops will work on dismantling explosives left by Daesh in the District," he was quoted as saying.
The day before security forces announced the liberation of the district, the Iraqi army managed to cut off a major ISIS supply route between Sharqat and Mosul, the main ISIS bastion in that country.
"This route was a key supply-line for Daesh terrorists in northern Iraq. It linked the Daesh-held major city of Mosul with the Sharqat District and the Baaj District," an army commander, Salim al-Jabouri, was quoted as saying.
Islamic State, a Sunni terror group, wants to create a caliphate in the Levant region and beyond, and controls parts of the territories of Iraq, Syria and Libya. Religious minorities are among its main targets.
While the terror group is losing territory in Iraq and Syria, it still has 18,000 to 22,000 fighters there despite some 13,000 airstrikes by the international coalition led by the United States, according to CIA director John Brennan.
– christian post