ISIS claims Istanbul nightclub terror attack was targeted at killing 'Pagan' Christians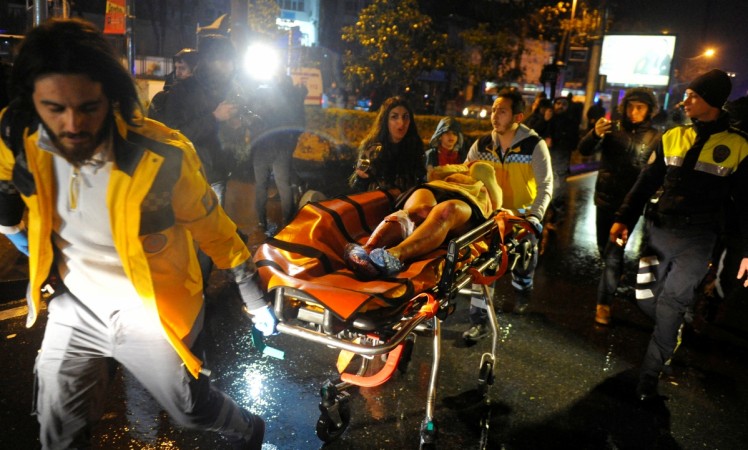 Istanbul, January 3, 2017: The Islamic State terrorist organization has claimed responsibility for the first terrorist attack of the year, saying that Sunday's atrocity at the Reina nightclub in Istanbul, Turkey, was an attack on "Christians" celebrating an "apostate holiday."
According to the IS-affiliated Amaq News Agency, the gunman who killed 39 people, injured 70 and fired over 180 bullets at the nightclub on Sunday morning was a "heroic soldier of the caliphate who attacked the most famous nightclub where Christians were celebrating their pagan feast."
IS claimed in its statement that the attack was conducted in order to seek "revenge for God's religion and in response to the orders" of IS leadership, which could mean the attack was in retaliation for Turkey's involvement in Syria.
Turkish media outlets thought they had identified the gunman as 28-year-old Lakhe Mashrapov from the Asian nation of Kyrgyzstan.
The allegations against Mashaprov began after a photo of his passport was posted online and many noted how he resembles the Istanbul suspect as seen in a released selfie video that purports to show the suspect smirking in Taksim Square before the massacre.
However, Mashrapov, who claims he is frequently in Istanbul on business as a trader, denies having any involvement with the attack, according to the independent central Asian news agency AKI Press.
According to AKI Press, Mashaprov left Kyrgyzstan on Dec. 28 and returned on Dec. 30. He left Kyrgyzstan again on Jan. 1 and returned to Istanbul for business.
"I departed from Bishkek to Istanbul on January 1. I finished my business related to trade there. I came to the airport in Istanbul and right after I boarded the plane, Turkish law enforcers took me from the plane for questioning," he said. "I've been questioned for about one hour. The plane bound to Bishkek was delayed for an hour in this regard."
"They [Turkish police] explained that I was questioned because I slightly resembled the suspect in the photo. They apologized and let me board my plane," he explained. "I have no idea who the suspect is, and have no idea how a photo of my passport got into the social networks. … When the terrorism happened, on December 31, I was in Kyrgyzstan. I have no relation to the terrorist attack in Turkey. I've been visiting Istanbul since 2011 on business purposes."
The website Heavy reports that Mashaprov and his wife are now in custody in Kyrgyzstan and authorities there are asking Turkish officials for more information.
While many are not sure if Mashaprov is the correct suspect, Heavy reports that IS media channels suggest that the real gunmen may have escaped through the border back into Syria.
According to the Turkish newspaper, the Hurriyet Daily News, it is believed that the gunman had traveled from Syria to Turkey with his family in November.
Given the method of the attack, It is also likely that the gunman could have been trained in Syria, experts believe.
"The assailant has experience in combat for sure," one security expert told Reuters. "He could have been fighting in Syria for years."
The source added that it is very possible that the gunman was directed to carry out the attack.
According to the Mirror, it has been claimed that the gunman was "specially selected" to carry out the attack.
Authorities continue to investigate, Turkish police have conducted raids and arrested at least 14 people believed to have connection with the attack as of Tuesday morning.
– christian post