ISIS executes 6 boys using welding tools, tortures 3 kids for playing soccer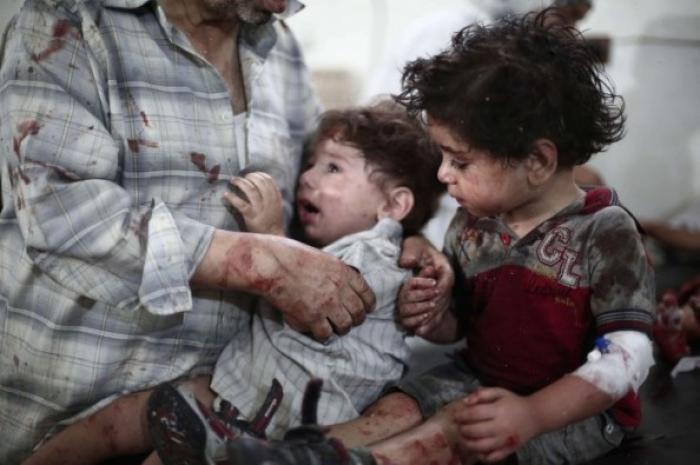 Iraq, September 22, 2016: Jihadis belonging to the Islamic State terrorist group have found yet another brutal way to execute their victims, this time torturing six boys to death by an using excruciatingly hot welding iron and rods.
According to a local source who spoke with Iraqi News on Tuesday, IS (also known as ISIS or ISIL) sentenced six boys in their Iraqi stronghold of Mosul to public executions after they were accused of being a part of a rival militant faction.
"The terrorist outfit executed six youths in Mosul. ISIS said that the youths belonged to a resistance faction," the unidentified source proclaimed.
"The youths were first handcuffed and then a welding machine and a welding rod was used to kill them," the source added. "The execution took place in Mosul in front of a large gathering."
The boys' executions come as IS leaders fear losing their largest Iraqi stronghold after Iraqi forces regained control of half of the jihadists' captured territory. U.S. President Obama has vowed that Iraqi forces, aided by a small U.S.-led coalition, will soon begin an offensive to liberate Mosul from IS.
As IS has brutally punished civilians in Mosul for talking about the advances of the Iraqi military, the source who spoke with Iraqi News said that the executions were carried out on the boys "in order to create a state of fear and panic among the people."
According to another local source who spoke with Iraqi News on Tuesday, IS also recently punished three boys because they were caught playing soccer.
– christian post