It's never too late to start over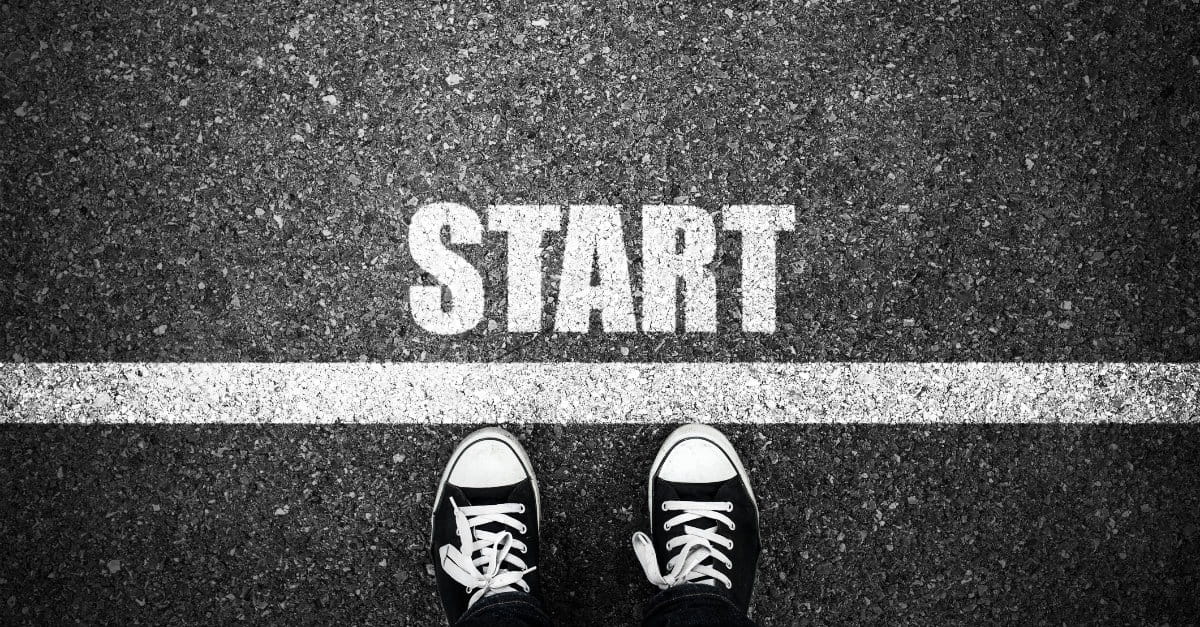 Regrets. We all have them. It may be something you wish you hadn't done, or a missed opportunity where you didn't take action and wish that you had. It might be something that was done to you; you were the victim, yet you still feel regret.
Whether it's something from last week, last year, or decades ago, you long to make things right – to change direction, to begin again. Yet somehow your attempts to fulfill this longing elude you.
We call this constant back-and-forth between longing and regret the "Sorry Cycle." It's a pattern many of us live with every day.
Some people have bigger regrets, or dwell on their regrets more than others do, but everybody has them. So don't feel alone if you look back on some episode of pain or embarrassment in your past and wish you could do it all over again.
Mentally rehearsing your regrets over and over in a Sorry Cycle gets you nowhere. Actually, it does you a lot of harm.
So, what should you do?
Here is some advice that may sound strange: Don't regret your regrets. Learn to love them because they can teach you how to pursue a life you don't need to regret.
In her very popular TED talk, journalist Kathryn Schulz concludes with these words of advice: "Regret doesn't remind us that we did badly. It reminds us that we know we can do better." (TED Talk, Kathryn Schulz, "Don't regret, regret" https://www.ted.com/talks/kathryn_schulz_don_t_regret_regret/transcript?language=en)
So, take up the challenge to see regret, not as something to regret, but as something to love because it is priceless feedback – that allows you to better understand your life and draw closer to God.
If you will practice a three-step process we call the Starting Over Loop you will not realize that you can begin again, you will actually learn to love your regrets.
Recognize Your Regrets
The first step in the process is to recognize your regrets for what they are. Ask yourself: What exactly, is it that you are feeling badly about? Have you either underestimated or overestimated how serious it is? What power does it have or not have to effect your future? We need to answer these questions if we want to start over.
That seems like simple advice, doesn't it? Yet the human mind has some reflexive responses to powerful emotions such as regret that can make it hard to honestly face reality.
If you have been dancing around your regrets, trying to pretend they're not there, or given your regrets so much power you can't even see them plainly, you've got to stop. You can't change what happened in the past, but you can change what you do in response from here on out.
Never doubt this: God does not want to leave you crushed under the weight of your regrets. That's why you have to ask God to give you the courage and humility to face your regrets and stare them down until they lose their power over you. When you do that, your regrets won't be a finish line, they'll be a starting line!
Release Your Regrets
The next step in the starting over loop comes when you release your regret and experience forgiveness that can only be found in Jesus.  If you have yet to find your way back to God, turning your life over to him is exactly what you need to do so that you will have the power to forgive yourself, ask for forgiveness from someone else, or even ask God to forgive you.
While not all of our regrets involve sin or mistakes that we have made, in those cases where it was something we did or did not do that may have put distance between us and God, we can find hope in this promise from God: ". . . if we confess our sins to him, he is faithful and just to forgive us our sins and to cleanse us from all wickedness." (I John 1:9)
When you have done something wrong, or when something undeserved has happened to you, it's easy to get hung up in guilt, blame, and grudge-holding. The questions and emotions inside you can prevent you from moving past your regrets and moving in a new direction.  If regret has become a useless burden around your neck, drop it. Let it go. Release it.
Redeem Your Regrets
The third step in the Starting Over process is best described by the term redeem. No other word so richly defines the way you break free from regret and move ahead.
In the New Testament, the word for redemption is used preeminently to describe what Jesus did by giving up his life for us on the cross. But it also reminds us that Jesus delivers us from our regrets and can make something wonderful out of them.
Historically, the word for "redemption" was used in reference to the purchase of a slave's freedom. A slave was "redeemed" when the price was paid for his freedom. Why is that relevant? Because you can choose to be enslaved by your regrets, or you can let God redeem your regrets and find a freedom only he can give through Jesus.
God's redemption can set you free from your captivity to the Sorry Cycle. He takes what you once considered a loss and turns it into a gain. He restores the hope you had thought was gone forever.
What sets this part of the process apart from the previous two steps is that redemption is not something you do. Rather, it is something only God can do. You simply bring your regrets to him and ask him to do what only he can do – make something beautiful out of them.
I can't tell you in advance what your redemption is going to look like, but whatever your redemption turns out to be, it will be something incredible: a mistake turned into a miracle, evil converted to good, tragedy transformed into opportunity.
It's never too late to start over! God's redemption doesn't erase whatever it was that happened to cause you regret, but his redemption does set it in a larger context of goodness, transforming the darkness of the past into the brightness of a new future.
– cross walk