Jammu Christian congregation face grave threat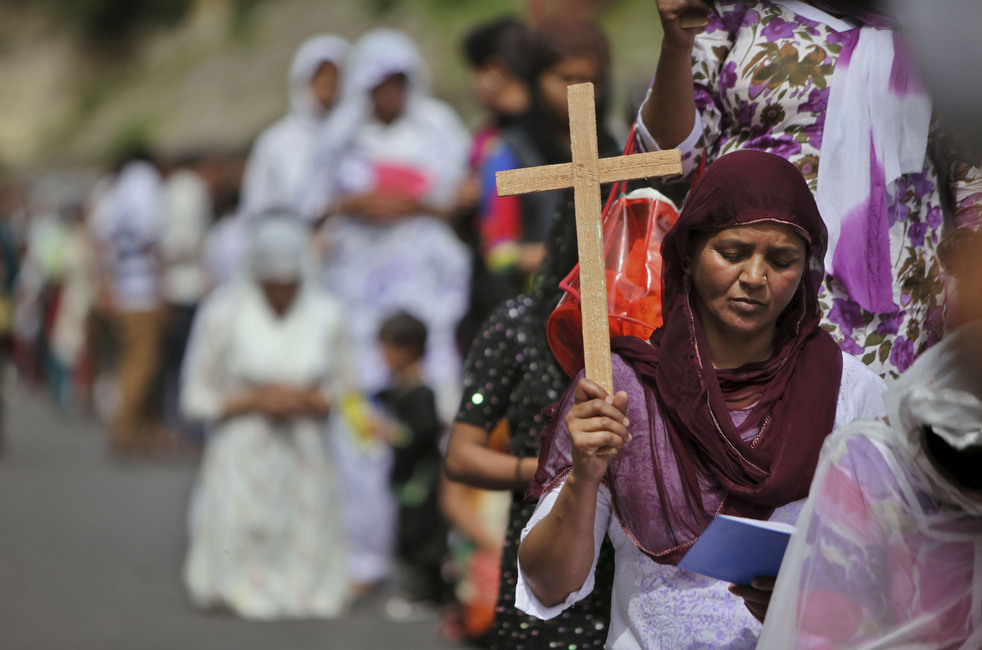 Jammu, January 15, 2018: Seemadevi from Sehal village was a new believer from Rajput family suddenly she became Mad and she was brought to Church for Prayer .Evangelist and Believers of Sehal Church Prayed for her earnestly but there was little improvement . Some of their relatives insisted them to take Jalandhar (Punjab) for Prayer and Treatment when she was attended Pastor Ankur Nirula (Independent Pastor) meeting she was recovered few day but suddenly within 4 days again her condition became worst and she has died in Jalandhar itself.
Since Parents of Seemadevi are fanatics, from the beginning itself they used to oppose Christianity and many time insisted her daughter not to worship Christian God. Now Parents of Seemadevi claming that because of her acceptance to Christianity only their daughter has died.
More than 300 RSS People has came with 3 Minibus and to attack Our Church and Believers as we heard that they have broken our Sehal Church and they are Planning to set fire along with all the Rajput Believers having seen the situation Some of the believers are run away from house and hiding themselves in Jungle to rescue their lives. As RSS People are demanding that tomorrow they are going to bury the dead body along with her husband Rinku Kumar also(husband of Seemadevi one who has accepted Christ).
Now we have high level meeting with Jammu Local CNI Church committee and Ex MLC and IG with the help of them we made phone call to District Collector (Rajouri),SSP and SP Police (Rajouri)they have assured us to take care the Believers, Church and the situation .
By the Grace of God Superintendent promised us to provide possible help, now situation are under control ,Police has been deployed surrounding the Village for the protection of our Church and Believers. By seeing the situation I have asked Missionary (Bro.Jeewer Joeswa Family and Evangelist Govinda family to Mooved from Nowshera to Jammu now they are about to reach Jammu.
– persecution.in