Minorities insecure, suffocated: Scholars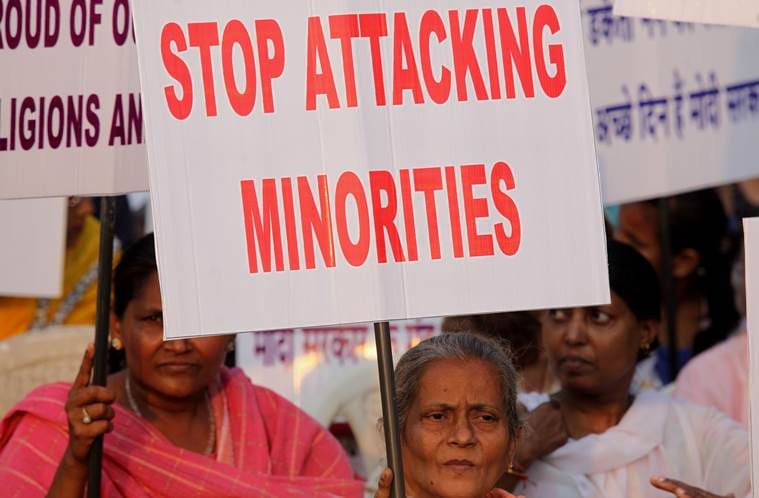 Chandigarh, December 4, 2017: Despite all Constitutional guarantees of India being a sovereign socialist, secular, democratic republic, the minority sections in India — Dalits, creative artists, writers, rationalists and sensitive, enlightened citizens — are all feeling suffocated, insecure and less-than-equal citizens of India since the communal ideology has come into power at the Centre and some big Indian states.
This was stated by scholars from Delhi, Panjab and Punjab varsities and representatives of minority organisations from across India during a two-day seminar which concluded at the Institute of Sikh Studies (IOSS), Chandigarh, here today.
Prof Kulwant Singh, president, IOSS, highlighted several acts of intolerance and violence by those in majority.
Prof Apoorva Nand from Delhi University said: "When saffron fanaticism is being promoted under the garb of nationalism, majority of Hindus are answerable for the undesirable activities of some fringe radical, vocal elements. In fact, it is not only a struggle between majority and minority communities, but also a struggle between the enlightened and half-baked Hindutva zealots."
Prof Khalid Mohd from Panjab University said Muslim bashing was rampant under the garb of terrorism, love jihad, ghar vapsi, triple talaq, four marriages and beef-eating, etc. "History is sought to be reinterpreted where Muslims are being exhibited only as traitors and all their monuments are projected to be built after destroying Hindu temples."
Former Punjab Vidhan Sabha Deputy Speaker Bir Devinder Singh said the doctrine of religion-based majoritarianism should diminish in India. "The unabated censorious comments of BJP leaders against religious minorities manifest the mindset that blatantly refuses to acknowledge the strength of plurality of secular India. Such insinuations are undoubtedly causing sense of deep unrest among minorities," he said. He congratulated the Institute of Sikh Studies for expressing the pain and anguish of minorities against the "aggressive" majoritarianism.
Prof Emmanuel Nahar said Christians had been facing structured and symbolic violence in India. He said Christians were labelled as foreigners and treated as second-class citizens. "In fact, a majority of Christians are Dalits and face double discrimination – both for their religion and caste. Denial of reservation to lower caste Christians, 'Ghar wapsi' programme are among major issues being facing the Christian community," he added.
During the occasion, the Institute of Sikh Studies released its three new publications – English translation of Sikh Classic Sri Gur Panth Parkash; Gurdwara: Concept and Institution by Dr GS Sangha; and Know Your Heritage by Dr Dharam Singh and Prof Kulwant Singh.
– tribune news service