Mixed response to Kerala Catholic's addition to India's Hindu Nationalist Government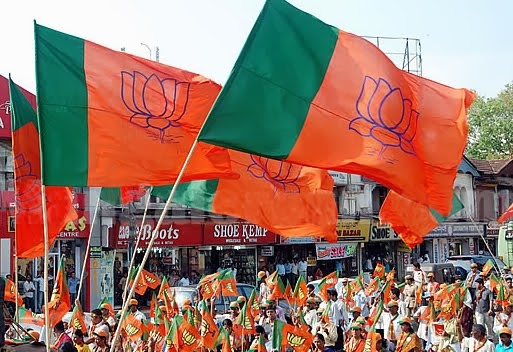 Kerala, October 3, 2017: Amid heated debate over the appointment of Alphons Kannanthanam, a Catholic and former bureaucrat, as a minister in Prime Minister Narendra Modi's cabinet, the Church in southern Kerala has adopted a cautious approach to the Catholic from Kerala being included in the federal government led by Hindu nationalists.
Kannanthanam was appointed as minister for tourism, electronics and information technology Sept. 4.
"This is a positive step, and we welcome it," Archbishop Maria Calist Soosa Pakiam, president of the Kerala Catholic Bishops' Council (KCBC), told the Register Sept. 5, reacting to the "surprise" appointment of Kannanthanam into the Modi cabinet that had previously lacked a Christian representative.
However, the archbishop added, "We are not excited. There might be political motives behind the appointment. We can be only cautiously optimistic."
Kannanthanam, who joined the elite Indian Administrative Service (IAS) in 1979, shot into public prominence in 1985, when, as district collector (the official in charge of revenue collection and administration) of Kerala's Kottayam region, he guided it to become the "fully literate" district in the country through an innovative adult literacy program he coordinated.
Later, during a bureaucratic appointment in New Delhi, Kannanthanam in 1994 was dubbed "Demolition Man" and profiled by Time magazine as a "young global leader," after he took on the region's "property mafia" by demolishing illegal constructions and recovering extensive tracts of government lands.
In 2006, however, Kannanthanam quit government service and was elected to the Kerala Assembly as a communist-backed "independent'" representing his native Kanjirapally constituency.
After quitting the alliance with communists, Kannanthanam in 2014 joined the Bharatiya Janata Party (BJP, Indian Peoples' Party), known for pursuing Hindu nationalist agendas, raising eyebrows in Christian and secular circles.
"They [the BJP] may have their political goals also behind this," noted Archbishop Pakiam, who hosted BJP national president Amit Shah in June in a meeting reportedly facilitated via Kannanthanam's intervention.
Amit Shah's Visit
During the visit, in fact, the BJP president had met several top Church leaders of Kerala, the largest Christian heartland in India, in BJP's bid to woo the Christian community to its fold. Cardinal Baseilos Cleemis, president of the Catholic Bishops' Conference of India, also joined other Christian leaders in Kerala's capital city of Kochi June 3 to meet Shah.
Earlier June 2, Shah had met Christian leaders led by Cardinal George Alencherry, major archbishop of the Syro-Malabar Catholic Church, at Kochi in a similar meeting at a Catholic center, rejecting a BJP proposal to meet at a neutral venue.
In his attempt to overcome Christian leaders' skepticism, Shah openly acknowledged during his visit that BJP cannot make a significant political presence in the state without the support of either of Kerala's two powerful minorities: Christians, who account for 19% of Kerala's 34.8 million people, and Muslims, who account for 25%.
"We did not go to meet Amit Shah. When a prominent leader came with a request to meet us, we entertained him," explained Archbishop Pakiam about his meeting with the BJP president at a news conference afterward at the KCBC secretariat in Kochi.
The apprehension about political motives behind the appointment of Kannanthanam appeared to be substantiated Sept. 6, when the Catholic minister was made BJP coordinator for Meghalaya state in northeast India — an area where Christians account for three-quarters of the state's 3.2 million people.
The Economic Times of India reported that Kannanthanam's new political prominence is widely seen as part of the ongoing BJP efforts to woo sections of Kerala's politically important Christian community as the party makes a determined bid to expand its base in the Christian heartland.
Beef Eating Comments
Kannanthanam's political perspectives came under question again only two days later, when he seemingly reversed his opinion on eating beef, a dietary practice that is detested and violently opposed by Hindu nationalists on religious grounds.
"Eat Beef in Your Country Before Coming to India," quipped the new national tourism minister, when media confronted him at a conference on tourism about his earlier comment that "BJP never said beef cannot be eaten; consumption will continue in Kerala."
This apparent reversal provoked widespread criticism, both politically and on social media. Two days later, however, Kannanthanam doubled down on his ardent support for the BJP government's agendas, declaring this time that "Modi is doing what a good Christian is supposed to do."
The comment evoked ridicule against the minister with Xavier Manjooran, a Jesuit social activist in Gujarat querying him on Facebook: "Is not this your slavish indebtedness to Modi for a crumb of power? … Soon the entire world will know you are just selling your dignity for a little power."
BJP's persistent bid to reach out to the powerful Christian community in Kerala is situated in the context of the party's failure to gain ground in Kerala in the May 2014 national election, despite its sweep to power nationally. Even in the May 2016 state election, the BJP had to be content with a single seat in the 140-member Kerala Assembly.
Kannanthanam himself declared that he would serve as a "bridge" between Prime Minister Modi and the Christian community after assuming office Sept. 4.
While welcoming the Kannanthanam appointment, Father Paul Thelakkat, editor of the Sathyadeepam (Light of Truth) Catholic English biweekly newspaper, told the Register: "I do not think that he is in the Modi government as a representative of the Catholic Church."
"I do not foresee that this bait is going to draw the Christian community to the BJP fold. There is strong apprehension among the Christians about the Hindu majoritarianism the BJP pursues," said Father Thelakkat, former spokesman of the Syro-Malabar Church, which accounts for two-thirds of the more than 5 million Catholics in Kerala.
"The people are aware of what is happening in other parts of the country," he added.
Joseph Vazhakkan, a Christian leader of the secular Congress party, took a similar view, commenting that the "tokenism of the BJP to woo the Christian community" in Kerala with Kannanthanam's appointment is "misplaced" because the Hindu nationalist party follows an anti-Christian agenda nationally.
Increased Anti-Christian Violence
Several reports and studies have confirmed that violence and incidents targeting Christian minorities have increased since the BJP national government took office in May 2014.
A recent report, titled "Constitutional and Legal Challenges Faced by Religious Minorities in India" that was sponsored by the U.S. Commission on International Religious Freedom (USCIRF), asserted that religious tolerance has deteriorated and religious-freedom violations have increased in India.
Quoting India's Home Ministry figures, it said that, in 2015, India experienced a 17% increase in communal violence, when compared to the previous year. In 2015, there were 751 reported incidents of communal violence, up from 644 in 2014.
Similarly, the Mumbai-based Catholic Secular Forum in an early 2017 report highlighted how more Christians were being attacked in states that were scheduled to hold elections.
The five states going to the polls this February and March recorded a spurt in attacks against Christians last year, said the Catholic group in its report on the persecution of minorities under the BJP regime.
Said Father Thelakkat, "Fear is increasing over Hindutva [Hindu nationalism] that is not seen as hospitable to the Christians."
– nc register