Mumbai: Christians in Kurla protest after bikers attack statue of Mother Mary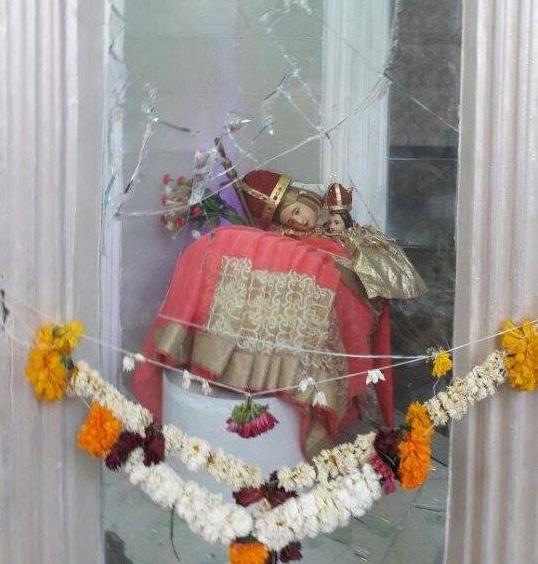 Mumbai, February 19, 2017: An entire Christian village in Kurla hit the streets on Sunday morning after two bikers pelted paver blocks on two statues of Mother Mary. This incident took place at 4 am.
Both the bikers were wearing helmets and so were not identified.
Advocate Sunil Gonsalves, who spoke to DNA about the incident, said that the incident has disturbed the community. "We had approached the police. However, no action was taken initially by the police. It took almost two hours for the police to register an FIR."
Gonsalves also said that top cops had visited the area and assured them that action will be taken.
– dna