Munnar cross removal: Everything that has happened so far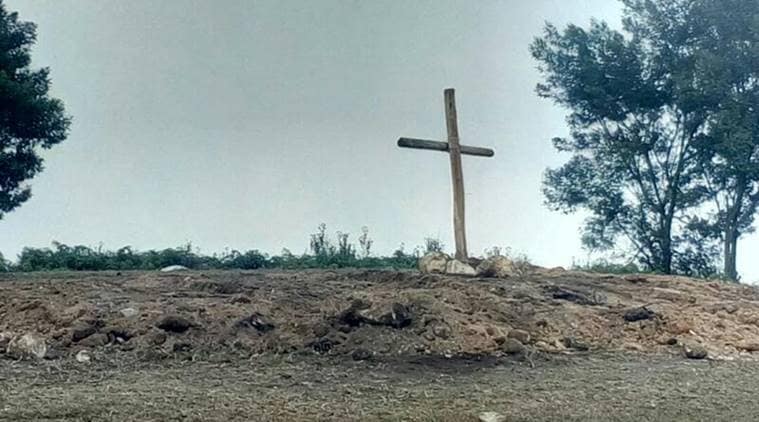 Kerala, April 22, 2017: As part of an official anti-encroachment drive, a massive Christian cross was pulled down on Thursday morning in the hill station of Munnar on the grounds that it was allegedly erected on an encroached land. However, Kerala Chief Minister Pinarayi Vijayan has expressed his strong displeasure over the manner in which the entire process was carried out. While conveying his disapproval to the Idukki district administration, Vijayan had said, "The steps taken by the district administration have resulted in some misunderstanding. A cross which was there was destroyed as part of an anti-encroachment drive." The removal of 30-feet tall metal cross in Pappathichola drew scathing remarks from the opposition and some Christian groups.
Later, the Chief Minister said that the decision was taken without the permission of the government. "What mistake did the cross commit? A huge section of the people believe in the cross. It was demolished without asking the government. The action made an impression that the government was against the cross," Pinarayi was quoted as saying by ManoramaOnline.
The cross, which was set up by a group of people calling itself 'Spirit of Jesus', was brought down with the help of earth movers. Besides the removal of cross, some thatched sheds and a prayer hall were also reportedly demolished. Earlier on Friday, evangelist Tom Scaria of the group was booked in connection with the erection of the cross. Police said a case has been lodged against him under section 447 (criminal trespass) of the IPC and under provisions of Land Conservancy Act on the basis of a complaint filed by an additional tehsildar. Police also took two persons under their custody on Saturday.
Veteran Marxist leader V S Achuthanandan, meanwhile, said that encroachments in any form–be it cross or anything else-needs to be condemned. "All encroachments should be removed," he said.
Reflecting on the issue, the Congress-led UDF said the manner in which the cross was uprooted was 'unethical'. Ramesh Chennithala, the opposition leader in the Kerala assembly, said that the Chief Minister's stand on the issue was 'deceitful'.
On the other hand, the Syro Malabar church said while it was against all sorts of encroachments, the manner in which the Cross was removed was a "bit rough". Major Archbishop Cardinal Mar George Alencherry, however, said erecting a Cross after encroaching forest land cannot be justified. He also hinted that there were differences of opinion in the church about the manner in which the process was carried out.
– indian express