Nun rape case convict re-arrested after 11 years in MP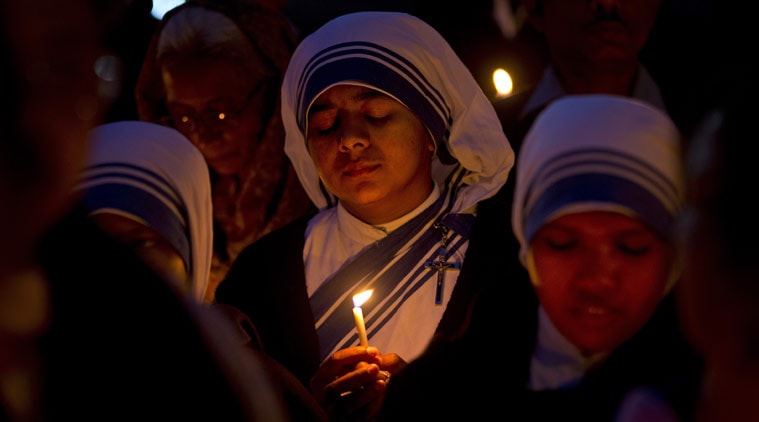 Madhya Pradesh, April 18, 2017: A life-term convict in the infamous 1998 Jhabua nuns' gangrape case was arrested from a village here on Tuesday, eleven years after he jumped parole and went underground, the police said.
"Pidiya Singadia (42), who was serving life imprisonment in the nuns' gang rape case, had jumped parole 11 years ago and remained absconding since then.
A reward of Rs 10,000 was announced on him by the then Indore Inspector General of Police," Superintendent of Police (SP) Mahesh Chandra Jain told reporters.
Jain said Singadia, who has been arrested from Roonakheda village here, was serving the life term in Indore jail. "The convict did not return after he was released on parole in 2006 and instead went underground. On a tip-off that Singadia was brandishing a sword and threatening people at Roonakheda village, a team of police personnel rounded him up," Jain said. Following his arrest, Singadia was booked under Arms Act, First post reported.
The incident dates back to 23-24 September, 1998, when a group of persons gang-raped three nuns residing in Preeti Sharan Seva Kendra in Navapara, 25 km away from the district headquarters Jhabua.
They had also looted cash and valuables from the place of worship. The crime had not only shocked the nation, but also caused outrage at international level. The then state government was severely criticised for its failure to protect the missionaries.
The district and sessions court had in 2001 sentenced 17 persons to life imprisonment for their involvement in the gangrape of nuns, while acquitting seven others after the prosecution failed to prove their involvement in the case.
– matters india