Orphans gifted full stomachs, shiny smiles on canonisation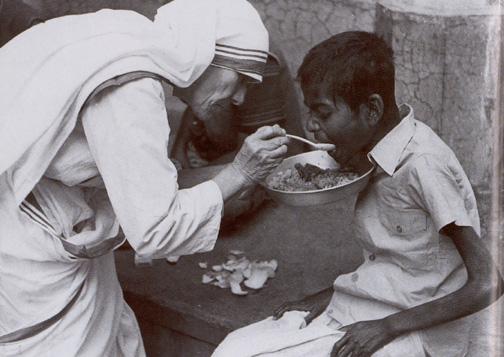 Mumbai, September 6, 2016: From free meals to dental camps, Mumbaikars celebrated the canonisation of Mother Teresa on Sept 4, in unique and some 'undisclosed' ways.
"St Jude's Church in Malad, Cathedral of the Holy Name in Colaba, and Good Shepherd Church in Andheri are among the churches which have taken up distribution of free meals. The free meals, which started from Sunday, will go on each week till when we have donors," said Fr Nigel Barrett, spokesperson of the archdiocese of Bombay and also the assistant parish priest of the Cathedral of the Holy Name.
In Thane, a dentist decided to celebrate the day by organising free dental check-up and treatment for 100 girls of the Maa Niketan orphanage. "I thought of using what I know to do something good for the society. The camp begins will continue till all the girls have been treated," said Dr Veronica Fernandes.
Her husband, Melwyn Fernandes, has distributed dental kits containing tooth brush, tooth paste and soap bars to 30 girls in the DivyaPrabha orphanage.
According to Dolphy D'Souza of the Bombay Catholic Sabha, several others have vowed to take up small social causes anonymously. "The idea is to walk on the path shown by Mother (Teresa) without bothering to publicise it," said D'Souza.
The canonisation ceremony was streamed live on large screens put up at over 100 churches across the city, and was attended by several parishioners.
The parish church in Virar, around 60 km north of Mumbai, which was earlier called 'Blessed Mother Teresa Church', was re-christened 'St Mother Teresa Church', on the day of her canonisation in Vatican City.
However, the celebration surrounding the canonisation of Mother Teresa was marred by an incident of desecration of a Holy Cross in Juhu.
"Such attacks are increasing by the day. It shows how blatant the vandals' actions have become, since they know how important the day is to us," said Godfrey Pimenta of the Watchdog Foundation.
– mumbai mirror