Pak court acquits 115 accused of torching Christians' houses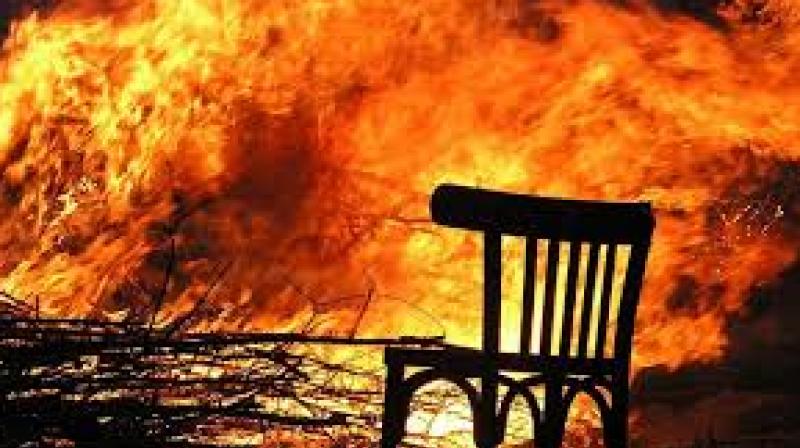 Pakistan, January 29, 2017: An anti-terrorism court in Pakistan has acquitted for lack of evidence 115 suspects accused of torching more than 100 houses of Christians at Joseph Colony in the city following an alleged blasphemy incident in 2013.
Judge Chaudhry Muhammad Azam yesterday accepted the arguments of defence and ordered acquittal of the suspects, observing that evidence presented by prosecution against the suspects was "insufficient" to convict them.
On March 8, 2013, thousands of protesters armed with sticks, clubs and stones ransacked Joseph Colony and set over 125 residential properties, shops as well as some motorcycles and rickshaws and a church on fire after a word was spread in the locality that a Christan had committed blasphemy.
A clash between police and the arsonists had also left a number of people injured but no casualty was reported.
During yesterday's hearing, defence lawyer Ghulam Murtaza argued that the prosecution had failed to provide a "single evidence" to establish the charges against his clients.
He said the prosecution had lingered the case for more than three years but could not come up with any solid evidence against the suspects. He requested the court to acquit the suspects because of want for proof.
A prosecution lawyer argued the evidence provided by the prosecution team is enough to convict the suspects.
"This incident not only spread a wave of terrorism in Lahore but also brought a bad to name to Pakistan," he said.
The judge, however, termed the evidence "insufficient" and acquitted all the suspects.
Hundreds of Christians were displaced following the incident. Initially police had booked more than 1,000 Muslims, 80 of them were nominated. Later, it arrested 115 suspects who were acquitted yesterday.
Police had also arrested a Christian, who was accused of blasphemy. A trial court had tried him under blasphemy charges and sentenced him to death in 2014.
Imran Shahid had accused Sawan Masih of making blasphemous remarks.
However, Dilawar Masih, who lost his house and shop in the attack, said, "Both Imran and Sawan are close friends and the former has made the allegation only to settle a personal score because they had quarrelled over some petty matter."
– india