Pakistani Christians accused of lynching 'offered acquittal' if they convert to Islam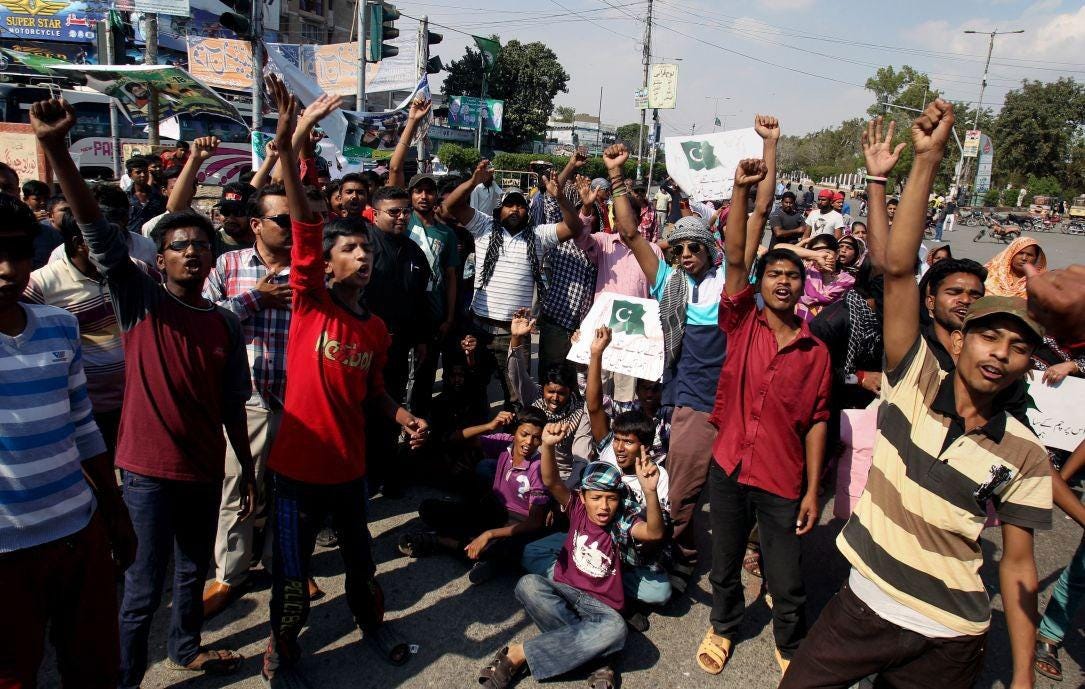 Pakistan, March 31, 2017: Christian defendants facing trial over an alleged lynching were reportedly promised acquittal by a public official if they converted to Islam.
The 42 men were charged with killing two Muslims after the suicide bombing of two churches in Youhanabad, Lahore.
At least 15 people died in the 2015 attack, one of a number carried out by the Taliban on Pakistan's minority Christian community.
"Public Prosecutor Syed Anees Shah gathered the accused outside the courtroom and asked them to embrace Islam," legal activist Joseph Franci told the Express Tribune.
"He told them if they embraced Islam, he can guarantee them their acquittal in this case."
Earlier this month, Prime Minister Nawaz Sharif said Muslims were not allowed to force others into converting religion.
Mr Franci told the newspaper the accused did not answer and were surprised by the comment. But Mr Shah reportedly made the same offer six months ago.
After an initial denial, Mr Shah admitted to the Tribune he offered the defendants the chance to convert.
Nadia Rahman, Amnesty International's Pakistan campaigner, condemned the prosecutor's actions.
She told The Independent: "Just two weeks after the Prime Minister publicly called forced conversions a crime in Islam, this outrage shows that it is not enough to merely offer words. Action must be taken.
"The discrimination against religious minorities in Pakistan often flows from the state itself, or with the authorities looking on with indifference.
"It's not enough to transfer this prosecutor from the case – there must immediately be an independent and effective investigation with a view to holding the perpetrators to account through fair trials without recourse to the death penalty."
Highly conservative Islam is widespread in Pakistan and Christians, who make up around 1.6 per cent of the population, make up one of the most maligned sections of society.
There have been numerous instances in recent years of Christians being targeted in bombings and also by mobs accusing them of blasphemy.
Pakistanis of no religion have also been victims of state blasphemy laws. Earlier in March, authorities charged three bloggers, including a man who used the pseudonym Allama Ayaz Nizami, who headed the Atheist and Agnostic Alliance Pakistan.
– independent