Pastors arrested during bid to 'rescue' tribal students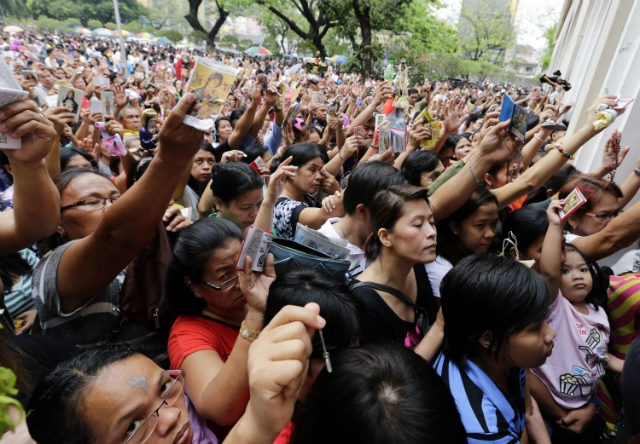 Manila, December 2, 2018: Philippine authorities have filed charges of kidnapping and human trafficking against 19 people, including four Protestant pastors, a congresswoman and a former legislator, for trying to rescue tribal children who were fleeing from a village that has been a target of military operations.
Among those accused of "transporting minors without parental permission" were pastors Edgar Ugal, Ryan Magpayo,and Jurie Jaime, of the United Church of Christ in the Philippines, and Eller Ordeza of the United Methodist Church.
Charges were also filed on Nov. 30 against Congresswoman France Castro of the ACT Teachers Party and former Congress member Saturnino Ocampo, both of whom were part of a "national solidarity mission" that aimed to investigate alleged military harassment of a tribal school.
The accused, who were all booked at Davao Police Regional Office in the southern city of Davao, were arrested on Nov. 29 after allegedly transporting 14 minors from the town of Talaingod in Davao del Norte province.
Reports reaching ucanews.com in Manila said the solidarity mission was stopped at a roadblock by men believed to be members of a paramilitary group known as Alamara that has been linked to attacks on tribal communities in the province.
Jeffrey Lozano, a Redemptorist missionary who was with those arrested, said the solidarity mission "only acted to rescue" tribal students and teachers who were forced to flee after members of the paramilitary group tried to close a tribal school.
"We came to aid the children and teachers who walked for five hours in heavy rain because the military attacked their school and tried to lock it down," Lozano told ucanews.
Police reports indicated that the group on board five vehicles were transporting the children to Compostela Valley province "without authority to do so."
Police added that the "successful rescue of 14 minors" was a result of its "continuous effort to implement" the anti-trafficking in persons law.
The minors were later placed under the custody of the local social welfare department while awaiting to be claimed by their parents.
The United Church of Christ condemned the "illegal arrest and trumped-up cases" filed against the pastors and other individuals "who were answering an emergency situation."
"This is very alarming and a call to all Christian churches to act," said Michael Salem, program coordinator of the church in Mindanao.
He said the church leadership is already conducting consultations "to determine the proper legal actions that we should take."
Human rights group Karapatan called on the government to immediately release all those arrested and drop the "trumped-up charges" against them.
In a statement, the group accused the government of using its "seeming endless arsenal of dirty tricks" against rights defenders and poor communities.
– ucan