Religious groups step up liquor ban demand in Kashmir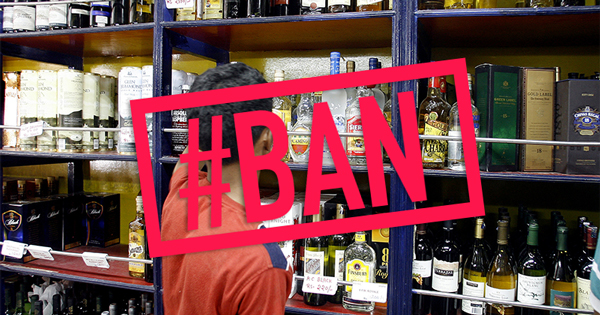 Srinagar, June 30, 2016: Religious groups in Muslim-majority Jammu and Kashmir in northern India have stepped up a campaign for a statewide blanket ban on alcohol.
A ban would have the overwhelming support of the Kashmiri people, they said.
The state government ruled out imposing a ban last week amid calls for the introduction of prohibition by asserting that it cannot choke people's freedom of choice.
"There is a demand to ban liquor but I believe that the issue needs to be addressed on the basis of freedom of choice," Haseeb Drabu, the state's finance minister had said.
Noting that Jammu and Kashmir is a tourist state, he said, "It is same as if a person wants to be vegetarian but at the same time he cannot ban non-vegetarian food."
His comments sparked violent protests in the state capital Srinagar by Muslim hardliners.
The Catholic Church said it would support an alcohol ban in the state.
Father Shaiju Chacko, director of Catholic Social Service Society, the social service wing of Jammu-Srinagar Diocese, which covers the entire state, said that the most concerning aspect of liquor consumption is that it affects families and has a disastrous impact upon peoples' health.
"We want that it should be banned in the state. Peoples' health should be a prime concern for everyone and church would support anything measure that is taken to make Jammu and Kashmir a dry state," the priest said.
He said that the social service wing of the church has been witnessing several cases in which families have been torn to the brink of destruction due to liquor.
"Besides affecting the human health, it devastates the families financially," he said.
According to government figures, over 50 million bottles of various kinds of liquor were sold in 2014-15.
Meanwhile, in a joint statement on June 28 demanding a ban, several Muslim groups called on the government explain why alcohol cannot be banned in Jammu and Kashmir while it can be prohibited in other Indian states like Bihar and Gujarat.
Liquor is sold freely in Jammu, where most of the state's alcohol consumption takes place, while in Kashmir liquor is sold at selected shops and generally after sunset.
Kashmir's grand mufti, Bashir-u-Din, said liquor consumption goes against the very ethos of Islam.
The Karwan-e-Islami, a religious group, threatened street protests if the demand was not met.
Kashmiris overwhelmingly back a liquor ban, Karwan-e-Islami leader, Molvi Ghulam Rasool Hami said June 28.
He said a petition launched two years ago seeking an alcohol ban gained more than 400,000 signatures.
"The government paid no heed to our campaign. We will hold rallies again and pressure the government into declaring Jammu and Kashmir a dry state," Hami said.
– ucan