Row over road named after Teresa in Bhubaneswar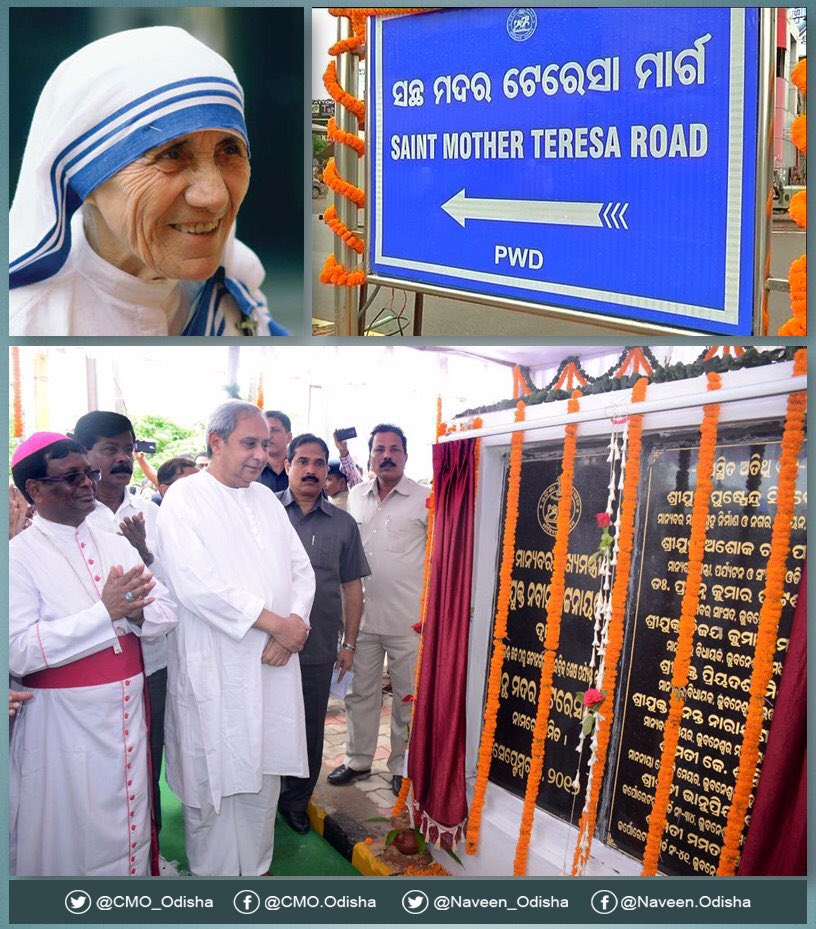 Bhubaneswar, September 7, 2016: A day after chief minister Naveen Patnaik named a city road after St. Mother Teresa, it sparked controversy after intellectuals from Jaipur district claimed that the road was earlier named after noted 19th century Odia poet Abhimanyu Samanta Singhar. They said it is an insult to the son of the soil.
Historian and former principal of Vyasanagar College, Niranjan Satapathy said, "The objective behind naming roads after eminent persons is to keep them alive in public memory. If the government wanted to commemorate someone it should have named a new road rather than renaming something that already exists. This is totally unwise and insult to the great poet."
Abhimanyu Samnat Singhar was a 19th century poet, who has immense contribution to the Odia literature and produced several immortal works, including Bidagdha Chintamani, Prema Chintamani, Parbati, Prematarangini, Sulakshana and several others.
They also alleged that several plaques along the road describing it as Abhimanyu Samanta Singhar Road have been uprooted or destroyed.
"Even though in Google map, we can find the name of the road after Abhimany Samanta Singhar, I wonder how it was erased from public memory. A few days back I saw the signage prominently visible on the same road and it was hurriedly taken out and replaced," said Prakash Nayak, former student of Samant singhar High School, Balia, and a culture activist.
"Since Bhubaneswar is an expanding city and several new roads are coming up every day, the government should have named some new road after Saint Mother Teresa," he added.
The Bhubaneswar Municipal Corporation in its meeting on August 28, 2016, resolved to name the flyover road from Satya Nagar to Cuttack-Puri road as St Mother Teresa Road.
The BMC had received a proposal from Odisha Catholic Bishops Council (OCBC) chairman Archbishop John Barwa of Cuttack-Bhubaneswar and he requested the BMC to name the said road after Mother Teresa, said Bhubaneswar mayor Ananta Narayan Jena. "We had no idea that the road was earlier named after someone else," he added.
– times of india