RSS chief disputes Modi, says gau rakshaks not anti-socials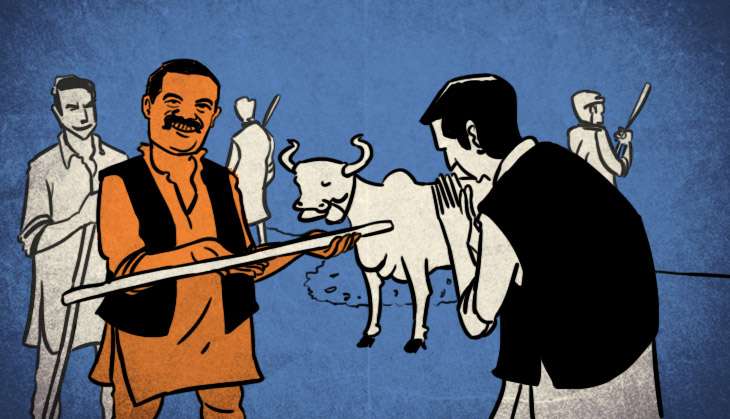 Nagpur, October 11, 2016: RSS chief Mohan Bhagwat on Tuesday backed cow vigilantes and asked the government not to equate them with anti-social elements, contradicting Prime Minister Narendra Modi's stand on the Hindu bovine activists.
"There are some people who are dedicated to cow protection. It is part of the Directive Principles of State Policy," Bhagwat said in his annual speech on Vijay Dashmi, marking the 91st foundation day of the RSS — the ruling Bharatiya Janata Party's (BJP) ideological mentor.
"Gau rakshaks operate under the law. Administration must keep (this) in mind. Those who break the law shouldn't be compared to gau rakshaks," the RSS chief said at its headquarters in Nagpur.
Bhagwat's remarks contradict Modi's August speeches when he said that 70-80 per cent of them would be found involved in anti-social activities which no society can approve of.
Modi in his two speeches — in Delhi and Telangana — advised states to act against such activists after a nationwide outcry over high-handedness by cow vigilantes on Dalits in many states, including in Modi's home state Gujarat.
Bhagwat didn't quite agree. He said cow, revered by Hindus, was to be protected by the law and "gau rakshaks perform an important service". He called cow protection a "sacred mission" that would "continue and gather momentum" despite "grave provocations".
The Rashtriya Swayamsewak Sangh chief also spoke at length on various issues including Kashmir and the army's surgical strikes in Pakistan-administered Kashmir.
He said Pakistan was encouraging separatists in Jammu and Kashmir and demanded strict action against those indulging in violence in the valley, which is battling over three months of the deadliest unrest in years.
"Miscreants" in Kashmir were being encouraged by the forces from across the border, Bhagwat said, praising the BJP government and referring to the September 29 cross-border raid by the Indian Army that killed an unspecified number of terrorists and dismantled seven terror launch pads.
"Our army has shown great courage under this government. The government took a commendable step. Our borders should be guarded and well managed."
Bhagwat also expressed concern over social inequality and casteism, saying an ongoing RSS survey in this regard had thrown up alarming findings.
For instance, he said, a detailed survey of 9,000 villages in Madhya Pradesh had shown that in 40 per cent of them, backward castes and Dalits face discrimination on temple entry, in 30 per cent villages they are not allowed access to water sources and in 35 per cent villages they are barred from using the crematorium.
"The Swayamsevaks are working on this. They have started helping our SC/ST brethren to claim the benefits guaranteed to them under the Constitution and ensure that the government and administration disburse the funds allocated for their welfare," Bhagwat said.
He said it was shameful if people were insulted or subjected to physical torture "because of one's wrath over a trivial issue or one's superiority complex" — a reference to anti-Dalit incidents in the country.
"It also facilitates the divisive forces to tarnish the country's image and slow down the momentum of good social welfare activities being carried out all over."
– ians