Seven Christian missionaries arrested for allegedly carrying out forcible conversions in northern India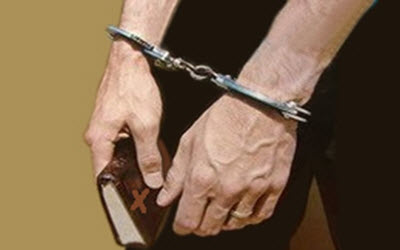 Mathura, December 11, 2017: Seven Christian preachers were arrested for allegedly carrying out forcible conversions in a village in the city of Mathura, Northern India.
The group of missionaries were nabbed on Dec. 4 and are facing years of imprisonment for the offense. They were produced in court on Dec. 5 and were incarcerated in judicial custody for 14 days.
According to some of the residents of the village, the missionaries actively worked in the area for about a month. They distributed Bibles to the residents, although no one listened to what they were saying.
The missionaries allegedly became aggressive last Monday night and tried to convert some families forcibly. According to one accuser, the pastors reverted to violence when the locals refused to accept the content of their speeches.
After getting a call from one of the residents of the village, police arrived and arrested the seven missionaries. The preachers were charged under section 295A of the Indian Penal Code.
However, according to the family of one of the arrested pastors, Stanley Jacobs, the allegations that the missionaries are facing stem from anger from the residents who refuse to accept that their family members have converted to Christianity.
They said that a couple living in the village had recently converted to Christianity. However, the conversions upset the family members of the couple, inevitably leading to a confrontation between the two sides.
While the missionaries were holding a house church service, a number of local residents stormed into the house and began throwing abuse toward the preachers. Afterwards, the police arrived and arrested the pastors.
The British Asian Christian Association in India are working to help the accused pastors and their families.
"We will do what we can for these Pastors," said Naresh Paul, lead officer of British Asian Christian Association in India. "I have counseled a few of the families and I am going to visit them and see what other support we can offer including support for legal fees. However, there are wives and children who await news daily fearful of what will happen to the patriarch of their family. It is simply a devastating situation."
– christian today