Study finds religious persecution spread to more countries in 2015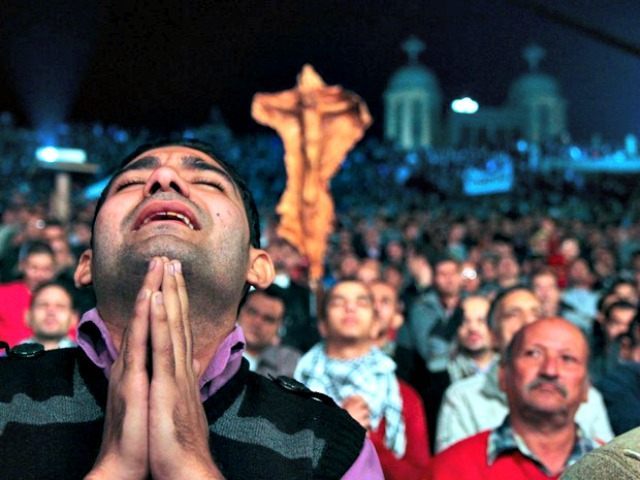 U.S., April 15, 2017: Global religious persecution spiked from 2014 to 2015, the Pew Research Center noted in a new report released this week.
"Government restrictions on religion and social hostilities involving religion increased in 2015 for the first time in three years," the latest annual Pew Research Center report on "Global Restrictions on Religion" began.
In 2015, there were "very high" or "high" levels of animosity shown towards religious groups in 40 percent of countries, the report noted, either through restrictive government laws targeting religious groups or violence or harassment toward adherents of specific religions by other members of society.
The 2015 percentage was up six points from 2014, when 34 percent of countries reported such levels of hostility to religious groups.
Pew's report drew from various sources on global religious freedom, both from the U.S. government (annual international religious freedom reports of the State Department and the U.S. Commission on International Religious Freedom), the European Union and United Nations, and other non-governmental organizations.
The report was part of the "Pew-Templeton Global Religious Futures project," funded by The Pew Charitable Trusts and the John Templeton Foundation.
Certain countries and regions of the world showed especially high hostility towards religious groups. Russia, Egypt, India, Pakistan, and Nigeria all showed both government harassment of and social animus toward certain religious groups.
Some of the most common instances of hostility included "mob violence" waged against people for their religious beliefs or violence conducted in the name of religion, and also "government harassment and use of force against religious groups" Pew explained.
Certain regions fared worse than others on religious tolerance. Countries in the Middle East and North Africa featured the highest median levels by far of both "government restrictions on religion" and "social hostilities involving religion," Pew reported.
However countries in sub-Saharan Africa showed the "largest increase" in the median levels of government restrictions in 2015, Pew noted, and both Europe and sub-Saharan Africa showed marked increases in "social hostilities involving religion."
In Europe, there were many reports of harassment or violence against Muslims and Jews, continuing a pattern of both anti-Semitism on the continent and verbal or legal harassment of Muslims as the European Union deals with an influx of refugees from Muslim-majority counties like Syria and Iraq.
For instance, Switzerland showed an increase in anti-Semitic and anti-Muslim incidents, including the desecration of a Muslim cemetery and an assault of an Orthodox Jew where one perpetrator shouted "Heil Hitler!"
Mosques and Muslims were targeted for vandalism or violence in the wake of the January, 2015 terror attacks on the offices of the satirical publication Charlie Hebdo and on a kosher market in Paris.
"France's Interior Ministry reported that anti-Muslim incidents more than tripled in 2015, including cases of hate speech, vandalism and violence against individuals," the report noted.
Thirty-two countries in the continent showed "social hostilities toward Muslims" in 2015, more than the 26 countries reported in 2014. Meanwhile, the number of European countries where there were social hostilities shown towards Jews remained high.
"The widespread harassment of Jews is notable because about eight-in-ten of the world's Jews live in just two countries – the United States and Israel – but Jews continue to be harassed in a relatively large number of nations (74 in 2015)," Pew stated.
However, government officials also showed hostility to religious groups either through restrictive laws or rhetoric.
France and Russia in particular showed a spike, with over 200 "cases of government force against religious groups," the report noted. These were mostly due to laws aimed at specific religious groups targeting the public exercise of religion, from France's burqa ban to Russia's treatment of some Muslims and groups like Jehovah's Witnesses as extremists, jailing them without due process.
Some governments have been particularly restrictive of religious freedom for years, like those of China, Saudi Arabia, Iran, Egypt, and Uzbekistan, the report noted. Others have more recently shown greater hostility, like Iraq, Eritrea, Vietnam, and Singapore in 2015.
Some of the government restrictions on religion were supposedly in reaction to terrorism. For instance, Muslim women in Cameroon and Niger were barred from wearing full-face veils after militants wore those veils to conceal bombs.
Both Christians and Muslims saw a sizable increase in the number of countries where they experienced harassment in 2015. Christians "were targeted by the highest number of governments in the Asia-Pacific region, where 33 countries harassed Christians in 2015," the report said.
– cna