Suicide problem prompts Reverend to act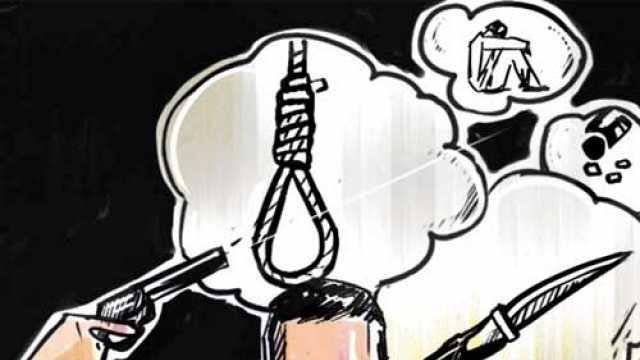 India, June 24, 2016: Jesus called His followers to care for the widow, the orphan, the alien, and the imprisoned. In fact, He encourages believers to care for the hungry, naked, and imprisoned as the least of these.
But what happens if the Church in your community has forgotten this? For Reverend Khiangte Lalzuala, or Reverend Zuala, the answer came in the form of Set Free Ministries.
Suicide and addiction
Reverend Zuala longed to reach out to those hurting all around him in India's state of Mizoram. There were the prisons, fraught with despair leading to suicide. The drug addicts and alcoholics so caught up in their addiction that no one bothered to help them.
Then there were other overlooked members of society — Rev. Zuala says the motherless and handicapped also had great needs the Church wasn't answering.
In 2003, Dean Vander Mey, Executive Director at Set Free Ministries, met Rev. Zuala in Mizoram. Rev. Zuala asked him if they could implement some of the training and principles taught by SFM.
Three months later, in February of 2004, SFM-India was established. The local team began reaching out to prisoners at eight different prisons.
Today, suicide is virtually nonexistent in these Mizoram prisons.
"When we preached the Word of God and [did] counseling and [helped] those inmates whenever they needed, a number of the inmates came to Jesus Christ," Rev. Zuala says.
"The life of the prison is now greatly changed by the Holy Spirit through our humble ministry."
The Church pays attention
Not only have the prisons changed, but people nearby have taken notice, including church leaders.
"Now, [they've] realized gradually that this is one of the most important responsibilities, what we ought to do as a Christian, to witness the Gospel among the needy people."
Before, no one bothered sharing Jesus with the inmates. But now, Rev. Zuala and a group of volunteers are trained in how to lead the despairing through the seven steps of freedom. Inmates are learning about Jesus and what it means to follow Him.
"The atmosphere of the jail is now changing by use of the Word of God and singing and praising God," says Rev. Zuala.
The released inmates who have been changed by Jesus no longer commit the violent crimes that put them in prison.
Other ministries
In a hospital in Mizoram, there are a number of cancer patients. For similar reasons as the prison, this group has also become a point of outreach for SFM-India. "A number of cancer patients have no hope and they are really, deeply depressed due to their disease," Rev. Zuala says.
When they share the Gospel with these same depressed patients, some of them come to know Jesus. And when they know Jesus, they are no longer afraid or dejected.
SFM-India also has ministries reaching out to the handicapped, the motherless, and those with drug and alcohol addictions. They have a compound and orphanage of sorts which provides a home to these people cast out from society. The compound has cows, a fish pond, and goats to help provide income and food. Over 1,200 people call this place home.
– mn news