Supreme Court moves against cow vigilantism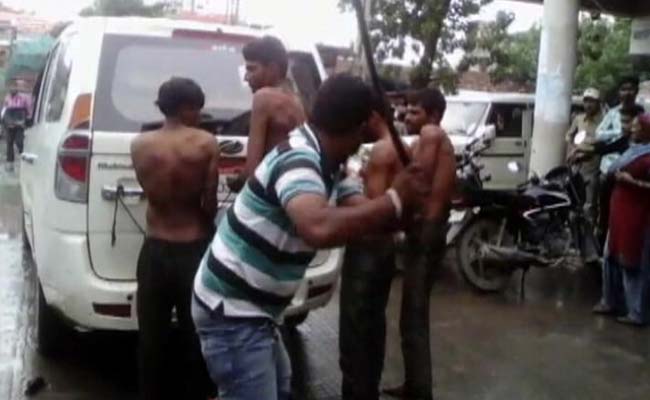 New Delhi, April 10, 2017: Christians have welcomed India's Supreme Court to question six Indian state governments on banning cow protection groups that have turned violent.
The court on April 7 asked six states run by the pro-Hindu Bhartiya Janata Party (BJP): Rajasthan, Maharashtra, Jharkhand, Chhattisgarh, Madhya Pradesh and Gujarat, to file their response to the ban.
The court move comes after activist Tehseen Poonawalla filed a petition in 2016 asking for cow protection groups to be curbed. It said the groups were targeting religious minorities such as Christians and Muslims and those from the marginalized Dalit community.
"I am happy that the Supreme Court has woken up," A.C. Michael, former member of the Delhi Minorities Commission, told ucanews.com.
He said that cow vigilante groups are registered bodies or empanelled in governments and therefore have the state's backing. "Their protectors are becoming very vocal" which is emboldening them, he said.
Activists, who welcomed the court's move, referred to the most recent attack where a Muslim man, Pehlu Khan, was beaten to death in Alwar district of Rajasthan on April 4 by cow vigilantes on suspicion of smuggling cows. It was later discovered that Khan was a dairyman who was returning home after purchasing cows. Police have arrested three people over the incident.
The pro-Hindu Bharatiya Janata Party (BJP) and hard-line Hindu groups have been accused of targeting religious minorities since the party won national elections in 2014. Soon after the victory, armed young men began to roam the streets to stop people from slaughtering cows or carrying them to slaughter.
Cow vigilantism has also impacted festivals. The cow service commission of Haryana state asked police to collect biryani samples from vendors there to see if they contained beef ahead of the Muslim festival Eid al-Adha in September 2016.
In July 2016, seven Dalits were attacked by cow vigilantes for skinning a dead cow in Gujarat state and in August two more were beaten in Andhra Pradesh for the same activity.
Joseph Dias, founder of the Catholic Secular Forum, said that cow vigilantism should be banned.
"India is a secular country. Unless it is made a Hindu nation by law or the Constitution is amended, you cannot favor one religion and discriminate against the other," Dias said.
Franklin Caesar Thomas, a lawyer, told ucan that people should not take the law into their own hands. "Let the police and state machinery take care of law and order as per the Indian Constitution regarding cow protection," he said.
– ucan