Tamil Nadu: BJP leader, 3 others arrested for allegedly vandalising prayer hall, says report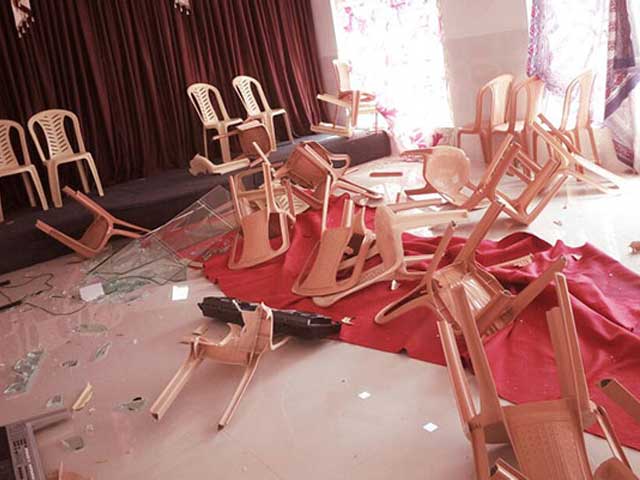 Tamil Nadu, December 10, 2017: The Tamil Nadu Police arrested Bharatiya Janata Party leader Nandkumar and three others for allegedly vandalising a Christian prayer hall in Coimbatore on Saturday, reported NDTV. The incident took place in Kottai Pirivu of Mathampalayam area.
The group of men, suspected to be supporters of various Hindu outfits, barged into the prayer hall and went on a rampage. "BJP workers threw chairs asking the group to stop the programme when they were distributing help to local people," an unidentified police officer told NDTV. While the police said one person was injured in the attack, the organisers claimed at least three people were hurt.
The police said that the tahsildar had ordered the prayer hall to be closed after the local BJP unit objected to it. A case has been registered against the pastor also. Coimbatore Special Branch Inspector Loganathan said both sides were responsible for the incident. "The issue turned violent because despite repeated requests not to convene any meeting and cause nuisance, they (pastors) went ahead," Loganathan told The News Minute.
Earlier, the Coimbatore district administration had asked about 30 prayer halls to be shut down after the BJP and other Hindu outfits complained about "noise and disturbance" during prayers, according to NDTV. However, the Madras High Court had stayed the order in five cases.
– scroll