Three Nepalese citizens arrested, jailed for 'spreading Christianity'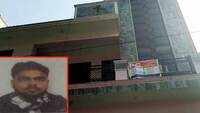 Shahjahanpur, January 11, 2018: Three Nepalese Christian citizens have been arrested and sent to jail for allegedly spreading Christianity among the local residents. Officials said that the trio was booked under IPC Section 295A (deliberate and malicious acts intended to outrage religious feelings of any class by insulting its religion or religious beliefs) on Wednesday and was sent to the district jail after being produced in a court on Thursday.
The accused, who have been identified as Indra Bahadur Tamad, Shukra Rai and Mekh Bahadur, are said to have arrived in Shahjahanpur city on Sunday and were reportedly distributing books related to Christianity. They had rented a house in Town Hall area and had plans to stay here for some time.
On Wednesday, while addressing a crowd in Tareen Bahadurganj area, they got into an argument with Ravi Prakash Dikshit and Vimal Pandey, based on whose complaint the FIR was registered. The complainants alleged that the trio had used objectionable language to describe Hindu gods.
"The three of them are innocent and were only sharing the teachings of the Bible. A group of Christians come here every year and do the same, but such an incident has never happened before. They never uttered a single word against any god or goddess," said a Town Hall resident, who lives near their rented house but did not wish to be named.
Inspector DC Sharma, SHO of Sadar Bazar police station, where the FIR was filed, said, "We have booked the three Nepalese residents. They are said to be connected with the World Council of Churches and promote Christianity."
Meanwhile, in-charge of local intelligence unit in Shahjahanpur, Rajendra Saluja said, "Since people from Nepal do not require a passport and visa to enter India, they can be arrested like any Indian national. However, in case they are sentenced for a crime, the authorities are bound to inform the Nepal high commission. So far, we don't have any credible evidence against them. Police have only found some religious text from their possession."
– times of india