US promise of direct aid to Christian minority fulfilled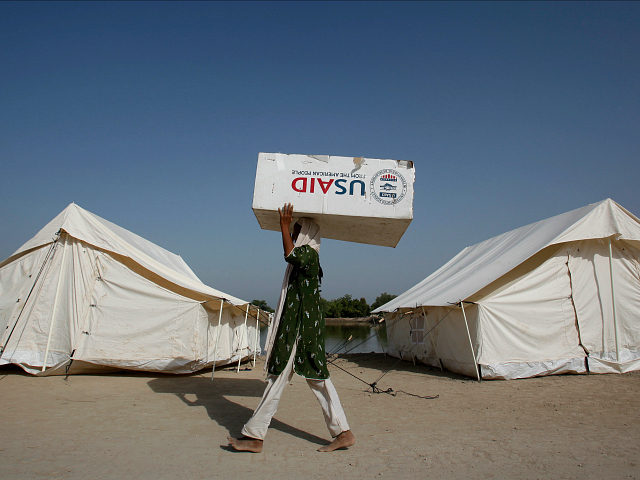 U.S., January 16, 2018: US promised help appears finally to be on the way to thousands of desperate Christian, Yazidi and other minority refugees in northern Iraq, more than two months after Vice President Mike Pence October 25 promise to "stop funding ineffective relief efforts at the United Nations" and "provide support directly to persecuted communities through USAID."
According to a report by George Russell for Foxnews.com, after some complicated negotiation between the Trump administration and the U.N., USAID has announced a revamp of its announced $150 million contribution to a projected $420 million Funding Facility for Stabilization in Iraq (FFS) — which is disbursed through the United Nations Development Program (UNDP) — to specifically "address the needs of vulnerable religious and ethnic minorities communities" in Iraq's northerly Ninevah province.
A $55 million slice of a $75 million USAID payment already forwarded to the UNDP fund is to be especially aimed at "those who have been victims of atrocities by ISIS," the release declares.
The USAID announcement represented the outcome of an elaborate bureaucratic process that revved up after Vice President Pence personally intervened to promise some measure of relief to the savagely battered Christian and other minority populations, which were murdered, plundered and expelled from their millennia-old homelands by radical Islamists between 2015 and the ostensible defeat of ISIS in the past year.
One of the agency's top officials, USAID Counselor Tom Staal, subsequently told Fox News that the $55 million was "specifically for minorities," and that new agreements with UNDP even mentioned "specific towns" where the money was to be spent.
Whether the U.N. agency will get another $75 million promised for its stabilization fund "will depend on UNDP's success in putting in place additional accountability, transparency, and due-diligence measures for the FFS," as USAID declared in a press release.
USAID is far and away the biggest contributor to the stabilization fund, handing over more than $115 million in 2016 out of $315 million actually donated.
Previously, the UN had insisted it was administering its relief aid in "an impartial manner on the basis of greatest need," according to a spokesperson for UN Secretary General António Guterres some weeks ago.
But critics instead found that the "needs blind" approach was leaving the minority communities in the lurch and forcing desperate refugees to choose flight from their ancestral homelands if they hoped to survive.
In fact, when examined closely on the ground, the religious minority recovery needs, critics charged, have been scandalously scanted or ignored in the U.N. reconstruction efforts.
Pence's call for change and criticism of U.N. action galvanized a variety of bureaucratic actions, including a whirlwind, five-day trip to the suffering region by USAID counselor Staal, the agency's highest ranking career foreign service officer.
Staal told Fox News he met directly with Iraqi government officials as well as religious and community leaders in the Ninevah area — roughly 100 people in all — and even attended the rededication of a 3rd Century Christian church that had been ravaged by ISIS.
The trip was followed by a flurry of meetings at the White House and on Capitol Hill that added further to the aid package. Above and beyond the refocusing the $150 million, another $10 million to $10.5 million of emergency humanitarian assistance had been sent to the beleaguered communities, Staal said, for supplies such as food and blankets for refugees still living in hand-to-mouth conditions.
Atop that, $10 million in State Department in discretionary funding aimed at such things as combating the effects of gender-based violence resulting from ISIS horrifying campaign of rape and kidnapping of sex slaves from the Christian and Yazidi populations.
Staal also said that a variety of new oversight procedures have been put in place by USAID in a written contract to ensure that UNDP does its job effectively.
They include the US hiring of "third-party" — non UN — oversight of the agency's work, and an arrangement that gives the U.S. agency's Inspector General access to UNDP's books, in addition to "more frequent, detailed reporting" on the agency's work and progress.
In addition, he said, UNDP had added its own independent oversight and had banned sub-contracting on the Ninevah projects, meaning that all contractors would report directly to the U.N. agency.
For its part, UNDP told Fox News through a spokesperson that it already has "strong oversight over all contracts to ensure that all funds are spent transparently and with full value for money."
The UNDP spokesperson also declared that $37 million is currently "being channeled through UNDP to stabilization projects in high priority minority communities. In coming weeks, this will increase to more than $56 million" — a number more or less the same as the amount of rechanneled U.S. aid.
– global christian news