What next for Zakir Naik and the Islamic Research Foundation?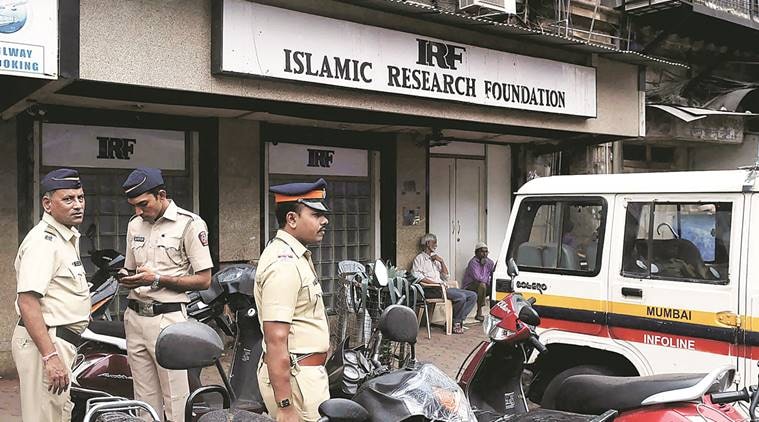 India, November 17, 2016: The ban on Zakir Naik's organisation Islamic Research Foundation for five years is not unexpected; last month, the government had all but confirmed the same and Naik has stayed out of the country ever since the Dhaka attacks.
The response of various Muslim organisations, both political and otherwise, has been cautious to say the least.
The case of Jamaat-e-Islami Hind and Popular Front of India is different. Both organisations have severely criticised the move. Jamaat considers the ban to be a political witch-hunt aimed at silencing the voice of all who wish to exercise their constitutionally guaranteed right to profess and propagate religion. "It is a signal and a warning to all minorities and especially Muslims not to espouse and propagate their religion in this country. This draconian move will not only weaken the secular nature of our polity but also deal a body blow to religious rights enshrined in our Constitution," said Muhammad Salim Engineer, General Secretary, Jamaat-e-Islami Hind. The Popular Front of India, in its statement, said, "The move is yet another example of the ongoing infringement of the civil rights of minorities and this ban is intended to hinder the constitutional rights of religious propagation."
According to Zafarul Islam Khan, editor of Milli Gazette, "The ban is wrong, malicious and unjustified. This is a war against Muslim community by the Hindutva-led BJP government. Each and every Hindutva outfit is more liable to be banned than the IRF," he told Twocircles.net.
However, the All India Majlis-e-Mushawarat, remains tight lipped on the issue: its president Dr Navaid Hamid said that while the organisation would eventually make a statement on the matter, he refused to pass any comment on the same. "We cannot say much due to legal complications involved, so until our statement I will not say much," he told Twocircles.net.
When we contacted a Mumbai-based leader of All India Majlis-e-Ittehadul Muslimeen, the response was equally guarded. "No comments," was all that Waris Pathan would say, even though the IRF falls in his constituency. The party has also remained mum, and its president Asaduddin Owaisi has refused to speak over the issue. Despite repeated attempts, we were unable to get in touch with Owaisi.
It is clear that ever since the July 1 Dhaka attacks and the subsequent reports that one of the attackers had been 'inspired' by Naik's Peace TV, both Naik and the Islamic Research Foundation have been pegged on the back foot: so much so, that Naik did not even return for his father's funeral. Although he has also reiterated that he will return to claim his innocence, there has been little else to substantiate his claim.
Mind you, on first impressions, it is not exactly sure what the organisation has done, apart from being seen as a 'threat'.
According to a report in Business Standard, "Banning IRF has dealt a strong blow to the organisation. Its anti-national activities can now be controlled. Though it (IRF) cannot receive funds from international organisations, there is a strong suspicion they will continue to receive funds from locals," state's Minister of State for Home, Deepak Kesarkar, told reporters in Mumbai.
Kesarkar also said the state government was keeping "very close watch on local people and organisations who continue to back IRF. They will be treated as anti-social elements and will be booked accordingly."
As some people believe, the move to ban all activities of the Islamic Research Foundation maybe too strong a move given that no charges against Naik have been proven yet.
"Zakir Naik may not be a tactful speaker, but accusing him of instigating terrorism would be far fetched. Till date there is not a single case against him for alleged mentoring or promotion of terror related activities although after the controversy erupted someone from his office has been arrested. The ban on his NGO hence appears harsh on the face value but things will be clear only after thorough investigation," says M Reyaz, columnist and assistant professor at Kolkata-based Aliah University.
He further added, "More than the ban on one NGO, my bigger worry is that now that IRF has been banned under the UAPA. Anyone with the remotest connection to the organisation, like possessing literature they publish – and mind you booklets and CDs of Naik's and other televangelist speeches are easily available- or having any kind of 'likes' even on their Facebook page, might be arrested on trumpet charges of terrorism like we saw a decade ago after SIMI was banned.''
When the controversy had erupted, Reyaz had written an article for DailyO on why even Islamic clerics were raising slogans against him, elaborating on his popularity among Muslim youth in the age of information revolution. "What is unique in the context of Naik is that he is practically poaching a large number of Sunni youth through his lectures perhaps because the youth connect with him more than traditional clerics,'' adding, 'It was hence not surprising that as soon as the Indian media reported on Naik's alleged terror link, unlike earlier instances when the Muslim leadership used to be generally lukewarm owing to a large number of fabricated cases, it was quick to reiterate its resentment and even demanded declaring Naik's organisation a terror outfit and probing his "linkages" with terrorists. '
The officials at the IRF have largely remained silent on the issue but a few media outlets have reported that as expected, the organisation will challenge the ban. However, given that Naik remains outside the country and there is little information regarding when and if he will return to the country, it is likely that both him and his organisation will remain under the scanner of the intelligence agencies in the near future.
– tcn